'The Chew' Co-Host Shares Her Health Hack for Easier Mornings
"When I was young, I was never a night owl, but I could eat what I wanted, work 12-hour days standing on my feet, and jump on and off planes, trains and automobiles without feeling a thing," Top Chef
finalist and The Chew co-host Carla Hall tells SUCCESS. "Now, at a stone's throw away from 50 years old, my schedule is just as hectic, but I need to give my body a lot more support.
"I started what has now become a daily practice that has me waking up 90 minutes before my alarm clock goes off with more energy and a clearer head than I've had in years. I sleep better and I'm a lot more centered," Hall says.
The practice?
1. 15-20 minutes of "oil pulling," an Ayurvedic practice of swishing an unrefined oil, like sesame, sunflower or coconut oil in your mouth for 15 minutes and expelling. It's thought to help flush toxins and reduce inflammation in the oral cavity.
2. Drinking one liter of water on an empty stomach, at least one hour before your first meal.
3. 18-minute deep relaxation meditation.
4. Limiting (not eliminating) consumption of flour and sugar.
"I enjoy doing what keeps me busy, but not at the expense of my mind, body and spirit," Hall says.
We think we'll skip the first two steps, but try 3 and 4.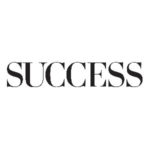 SUCCESS is your guide for personal and professional development through inspiration, motivation and training.