For many people, the worthiness of gifts has nothing to do with monetary value and everything to do with love. Show your spouse or significant other how you feel with Gary Chapman's tips for gifting from his book The Five Love Languages.
Try a parade of gifts.
Fill your spouse's love tank by leaving a box of candy in the morning, sending flowers in the afternoon and giving a shirt in the evening.
Let nature be your guide.
The next time you take a walk through your neighborhood, keep your eyes open for a gift for your spouse. It may be a stone, a stick or a flower. Attach a special meaning to your gift.
Discover the value of handmade originals.
Make a gift for your spouse. It may require you to take an arts or crafts class, but homemade gifts can often become heirlooms.
Give your spouse a gift book every day for one week.
Then offer to discuss together a chapter each week. Don't choose a book you want him or her to read. Choose a book on a topic in which you know your spouse has an interest.
Keep a gift idea notebook.
Every time you hear your spouse say, "I really like that," or "Oh, I would really like to have one of those!" write it down in your notebook. Listen carefully and you will generate quite a list.
Offer the gift of presence.
Say to your spouse: "I want to offer the gift of my presence at any event or any occasion you would like this month. You tell me when and I will make every effort to be there." Get ready! Be positive! Who knows, you may enjoy the symphony or the hockey game!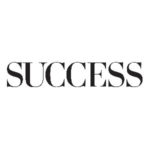 SUCCESS is your guide for personal and professional development through inspiration, motivation and training.