The 8 Most Important Qualities of a Healthy Marriage
The divorce rate in the U.S. is the lowest it's been in 40 years. But that doesn't mean divorce isn't still a major part of our society. In 2017, over 1 million couples in the U.S. got divorced. Plus, even though the overall divorce rate is declining, it's rising in couples 55 and older.
Kendra O'Hora, Ph.D., a marriage and family therapist based in Bel Air, Maryland, says one common misconception people hold is that good marriages come naturally and don't require work. "People need to understand that the ideal couple that looks great, is affectionate, is loving and is laughing together—they didn't get there by chance," she says. "They got there through work."
Whether you recently said "I do" or you're a seasoned pro of 30 years, your marriage is likely thriving if it contains most of the following elements. Below, you'll find eight qualities present in healthy marriages.
1. Intentionality
Intentionality is a major component of strong marriages.
Every couple has pain points, O'Hora says. Successful couples are aware of them and strive to work through them. Intentionality means identifying a pain point in your marriage and thinking about how you can improve it by having a goal that you're always working toward together. This goal, or bull's eye, could be anything from increased intimacy and more thoughtful conversations to more date nights.
"If you don't have a bull's eye, you don't know if you're hitting the mark," O'Hora says. "You have no clue if your marriage is going where it should or wants to go."
Empathy is the ability to relate to how someone else is feeling—to be able to put yourself in their shoes. It's crucial for any marriage to survive, as it's an essential part of truly understanding another person.
O'Hora says one common misconception about empathy is that you need to have experienced something in order to relate to someone else. For example, one partner might feel like they can relate to their spouse who got laid off because it happened to them years ago. But shared experience isn't a necessary component of empathy—a partner should be able to empathize with their spouse regardless of whether they've gone through the same experience.
"It's not really about a shared experience or a similarly lived experience, it's more about being able to understand what your partner is communicating emotionally," O'Hora says.
3. Forgiveness
Cheri McDonald, Ph.D., a marriage and family therapist based in Westlake Village, California, says forgiveness is crucial for any successful marriage.
Marriage is a journey filled with unknowns, and each partner is bound to make mistakes. "Uncertainty is the constant," McDonald says. "Allowing for a learning curve and keeping your expectations in check is necessary."
Gita Zarnegar, Ph.D., a psychoanalyst based in Los Angeles, agrees. "One of the best gifts in any relationship is the ability to overlook your spouse's mistakes or their ordinary transgressions," she says. "If you can't bypass your spouse's flaws, you will end up swelling with negative feelings and resentments, which can lead to long-term damage."
This one's simple.
"Be what—and who—you say you are," McDonald says. "This is the foundation needed to build successful relationships, and it's the cornerstone of a marriage. This foundation is built over time by each action and every word."
5. Intimacy
Emotional, physical, psychological—intimacy in every form is vital in order for a partnership to thrive.
On an emotional and psychological level, this means feeling comfortable openly expressing your feelings, as well as stimulating your partner through deep conversation, McDonald says.
On a sexual level, it means not just making time for sex, but also feeling connected and understood. "I have a lot of couples who come in where sex is their primary concern," O'Hora says. "And in their minds, it's pretty simple: just have more sex. But most of the time, a barrier in sex actually connects more with an emotional need not being met."
6. Shared Values
McDonald says it's important for couples to identify and live out their core values—things like optimism, loyalty and honestly. Couples with shared values are likely quite successful in their partnership.
"Values act as stakes in the ground to hold you steady during the storm," McDonald says. "Review the values your relationship stands for, and remember the purpose of your union—especially during challenges. The storm will pass if you hold on."
7. Connection
Connecting with your spouse on a regular basis is crucial for developing intimacy. Zarnegar advises couples to ditch technology for a set period of time (such as one hour each night) in order to foster deeper connection.
"Unplugging from social media, work and the computer will provide you with an opportunity to be present and genuinely connect with your partner," she says. "Being able to pause and reconnect with your partner without the additional noise and distraction of your phone will intensify and solidify your marital health."
8. Openness
In successful partnerships, burgeoning problems aren't seen as shameful secrets that need to be swept under the rug, but rather as opportunities for growth.
"Maybe like 1 in 100 is a super simple marriage that just flows," O'Hora says. The rest—the vast majority of marriages—will likely succeed if both partners are open to change and willing to put in the work necessary to overcome problems.
O'Hora recommends couples consult a therapist when they first notice "yellow" flags in their marriage—problems that are concerning, but haven't reached the point of full-blown conflict or contempt. "There's quite a bit of research that says couples on average wait six months while they're in the thick of their conflict," she says. "You don't want to wait until conflict is extreme."
Related: Therapy Is Personal Development
Image by GoodStudio/Shutterstock.com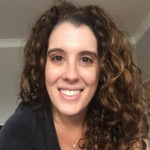 Jamie Friedlander is a freelance writer based in Chicago and the former features editor of SUCCESS magazine. Her work has been published in The Cut, VICE, Inc., The Chicago Tribune and Business Insider, among other publications. When she's not writing, she can usually be found drinking matcha tea into excess, traveling somewhere new with her husband or surfing Etsy late into the night.