The 12 Most Unusual Interview Questions
Prepping for an interview can be tricky. Going over your resume and the job description are always recommended, however it's difficult to prepare for the interviewer throwing you a curve ball. Most of us have been asked questions, such as, "What's your biggest weakness?" or "Where do you see yourself in five years?" and stumbled over an appropriate response. However, some companies are moving away from these traditional questions and opting for wackier ways of finding out about the candidate's character.
Related: 7 Steps to Shape Great Character
As the infographic below shows, companies such as Facebook, Google and Apple are asking increasingly unusual questions, and for many of them there isn't a correct answer. The infographic unpacks what the interviewer is really asking with these questions and the best ways in which to answer them, as it's often the case that they're trying to find out whether you'd be a good fit within their company, rather than whether you'd actually prefer to fight one horse-sized duck or an army of duck-sized horses.
Related: The Best and Bravest Question to Ask in a Job Interview
So, before your next interview take a look at this infographic and brush up on your answers to some of the more unusual questions you may be asked.
SOURCE: LIVINGBUSINESS.COLONIALLIFE.COM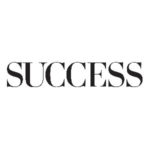 SUCCESS is your guide for personal and professional development through inspiration, motivation and training.