Survey: America's Youth Looking Up
According to a study by the prestigious Horatio Alger Association of Distinguished Americans, things are looking up for the next generation of leaders.
• 60 percent of high school students are hopeful about the country's future, vs. 53 percent in 2008.
• 96 percent of high school students and graduates agree their own actions, rather than luck, shape their ability to succeed.
• 69 percent believe they will probably be self-employed/own their own business.
• 37 percent of high school students reported receiving mostly A's, up from 25 percent in 2008.
• 97 percent of students aspire to further education after high school, up from 93 percent in 2008.
The comprehensive national study examines the perceptions of 1,500 youth aged 14 to 23. The report explores the views of young Americans on politics, family, the economy, relationships, life goals, spirituality, education, and the transition from high school into college and careers.
The largest private donor of scholarships, the Horatio Alger Association honors outstanding individuals who have succeeded in spite of adversity and encourages young people to pursue their dreams through higher education. Since 1984, the organization has given more than $70 million in scholarships to nearly 14,300 students who demonstrate perseverance and optimism in the face of daunting adversity. This year, 104 students received national scholarships of $20,000 each. The association also awards state, military and—new this year—graduate scholarships.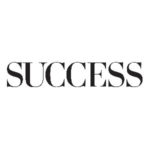 SUCCESS is your guide for personal and professional development through inspiration, motivation and training.