SUCCESS Magazine: September 2017 Issue
FEATURED THIS ISSUE
Elon Musk is the driving force behind PayPal, Tesla, SpaceX and Hyperloop. But is the price of massive success worth it?
By Emma Johnson
Don't worry about getting rich. This is what's most important.
By Tom Bilyeu
When people think of you as someone who is genuine, they follow you. Discover these secrets to being more authentic.
By Jamie Friedlander
Could you write a book in a month? It's possible! Our writer shares how letting go helped her finish a novel.
By Mary Carlomagno
According to the longest-running study on human development, this is the one thing you need to live the good life.
By Cecilia Meis
What can you do to maximize your performance? This excerpt from High Performance Habits explains everything you need to know.
By Brendon Burchard
DID YOU GET MY TEXT?
Our editor gives up digital interactions for 30 days, and in the process makes deeper connections that aren't digital.
By Cecilia Meis
YOUR PLAN
Read this if you're a perfectionist.
What's most important: sleep, exercise or a healthy diet?
If your dream job doesn't pay well, follow these 4 steps.
PURPOSE
Here's why you need an accountability partner.
COLUMNS
MAXIMUM LEADERSHIP
With so many distractions, it's hard to focus on what's important. These 4 tips can help.
By John C. Maxwell
A healthy work-life balance starts here.
By John Addison
IN EVERY ISSUE
FROM SUCCESS
SUCCESS FOUNDATION
SUCCESS for Teens inspires students in an Indiana town.
This mother of two and ophthalmologist took on new challenges by starting a business.
Handle haters. Don't let others get you down about your dreams.
Can one learn how to be an adult? Our editor sets to find out.
Books, advice and suggestions to help you take the next big step.
ACTION PLAN
This month's to-do list. Implement 10 takeaways from this issue.
This article originally appeared in the September 2017 issue of SUCCESS magazine.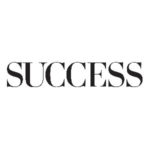 SUCCESS is your guide for personal and professional development through inspiration, motivation and training.