SUCCESS Magazine: October 2017 Issue
FEATURED THIS ISSUE
After studying the research on more than 2 million people, Brendon Burchard, author of High Performance Habits, shares the secrets behind improving every aspect of your life.
By Amy Anderson
To be successful, do you just need to feel successful?
By Michael Graff
From sunrise to bedtime, reap the most out of of your day with tips and advice on what to eat, how to sleep better and more.
By Jamie Friedlander and Jesus Jimenez
Ask yourself these six questions to see if you're thinking rationally.
By Cecilia Meis
Tattoo artists and removal experts are creating second chances.
By Lisa Rab
How does someone remain so consistent in a career that has spanned more than three decades?
By Michael J. Mooney
YOUR PLAN
Don't let your job ruin a good mood.
Four foods to power your day.
Use these three tips to stop comparing yourself to others.
Here's how you can foster creativity in a pinch.
COLUMNS
How can you set better goals and stick to them?
By Tony Jeary
To be a stronger leader, develop these four habits.
By John C. Maxwell
The first step toward building self-control is to stop wasting your energy.
By John ADDISON
IN EVERY ISSUE
SUCCESS FOUNDATION
Students and adults alike can harness the power of small changes.
Three friends quit selling life insurance and end up creating a multimillion-dollar business.
Put sleep first. ZZZs are key to productivity, creativity and efficiency.
A champion chef says hunger, practice and respect are crucial to getting ahead.
To get the most out of each day, our web producer shakes up her schedule.
Find inspiration from these good reads, tips and recommendations.
ACTION PLAN
Take 10 lessons from this issue and put them to the test.
This article originally appeared in the October 2017 issue of SUCCESS magazine.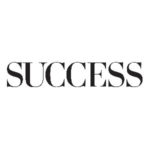 SUCCESS is your guide for personal and professional development through inspiration, motivation and training.