SUCCESS Magazine: June 2017 Issue
FEATURED THIS ISSUE
Change isn't easy. No matter where you are in life, these tips can help you take the next step torward a better future.
By Brendon Burchard
Dave Ramsey has helped thousands solve their money problems and get out of debt. A better financial future comes with this new advice from the moneyman.
By Jesus Jimenez
No fancy coffee. No new clothes. No eating out. No fun. Do you have the self-discipline to go a month without spending money on unnecessary items?
By Jeff Vrabel
What would you accomplish if you could build more time into your day? Looking to find out, our writer spends a month waking up at 4:30 a.m.
By Matt Crossman
Change doesn't require a complete life overhaul. Try one of these 43 ways you can improve your body, wallet, emotional well-being, mind and career.
As she prepares to walk down the aisle and say, "I do," our editor learns how to accept challenges and imperfections in her most important relationship.
By Jamie Friedlander
YOUR PLAN
Patience is a skill. Hone your craft with five easy tips.
Being fit doesn't always require going to the gym. Small movements can make a difference.
Creating a framework for financial security is key for solopreneurs.
Maintain your momentum with these science-backed tricks.
COLUMNS
You're great at what you do. Now it's time to be the best. Here's how.
By Tony Jeary
Are you in a growth environment? Ask yourself these questions to find out.
By John C. Maxwell
Our leadership editor says the key to finding balance is accepting the ups and downs.
By John Addison
IN EVERY ISSUE
A student from Utah is making waves after learning from our personal-development program.
This duo of entrepreneurs found the inspiration for their business in the unlikeliest of places: a toilet.
Know when it's time to change. Three entrepreneurs share their tipping-point moments.
Bilita mpash and 10 other words you don't know but should.
Use these fascinating books, recommendations and tips to inspire your success.
After you finish this issue, take these 10 takeaways and put them into practice.
This article originally appeared in the June 2017 issue of SUCCESS magazine.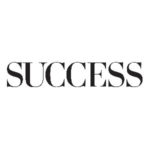 SUCCESS is your guide for personal and professional development through inspiration, motivation and training.