SUCCESS Magazine: July 2017 Issue
FEATURED THIS ISSUE
After losing his father at a young age, Bishop T.D. Jakes recognized the best way to celebrate success is to learn from failure and pain.
By Amy Anderson
Grab a box of tissues. In a world of chaos and uncertainty, these 29 stories will give you hope.
From the Editors of Success
ME OF LITTLE FAITH
Our agnostic editor attends services at two temples, a cathedral, a church and a mosque. Will her spiritual flame be sparked?
By Jamie Friedlander
Sharing his story about life as an immigrant, our editor believes the American Dream is what makes America great.
By Jesus Jimenez
A month-long experiment in self-kindness. Our editor spends 30 days finding ways to take care of herself.
By Cecilia Meis
TRUST OR BUST
How do you get people to follow you? Follow the eight tried-and-true steps to building trust.
By Melissa Balmain
Who has got your back? Our leadership editor explains how to find out.
By John Addison
YOUR PLAN
Introverts are lonelier—and three other myths about loneliness.
Dealing with some problems? Therapy could be right for you.
GROWTH
Use these four tactics to believe in your ability to achieve more.
What's your purpose and how do you find it?
COLUMNS
MAXIMUM LEADERSHIP
Winning is great, but here's how you can make it a habit.
By John C. Maxwell
IN EVERY ISSUE
SUCCESS FOUNDATION
Taking the second step toward your goal is just as important as the first.
Start your morning right. Get a head start on the day by taking care of your mind, body and spirit.
No alerts. No headlines. No tickers. Can our writer find peace of mind by avoiding the news for 30 days?
Great reads, suggestions and advice to help you achieve more.
ACTION PLAN
This month's homework: Practice these 10 lessons from this issue.
This article originally appeared in the July 2017 issue of SUCCESS magazine.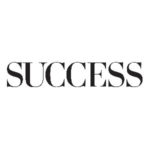 SUCCESS is your guide for personal and professional development through inspiration, motivation and training.