SUCCESS Magazine: January 2018 Issue
FEATURED THIS ISSUE
As Chip and Joanna Gaines step away from HGTV's Fixer Upper, the couple prepare for their next chapter.
By Amy Anderson
These entrepreneurs, thought leaders, authors and speakers are making strides in the world of personal development.
By The Editors of SUCCESS
The universe has a way of reminding us what's important.
By Michael Graff
THE GREAT RAT WAR
An unwelcome guest teaches a couple how to handle life's unexpected interruptions and how to make the best of unfavorable situations.
By Tara Nieuwesteeg
BRAIN GAMES
One creativity exercise for every month this year. By the end of 2018, you'll be a creative genius!
By Cecilia Meis
STARTING ME OVER
Our writer seeks a fresh start through intentionality. Will it work?
By Jesse Hughey
YOUR PLAN
HAPPINESS
Being happy isn't everything. Learn to broaden your emotions.
HEALTH
Drs. Roizen and Oz share 7 keys to keep your heart healthy.
GROWTH
Learn how to embrace positive brain chemistry and more.
PURPOSE
Fear of rejection shouldn't control you.
COLUMNS
MAXIMUM LEADERSHIP
Attitude is everything. Use these 5 tips to keep it positive.
By John C. Maxwell
Own it. Earn respect by taking responsibility.
By John Addison
IN EVERY ISSUE
SUCCESS FOUNDATION
This teen used a journal to help her through a family crisis.
These entrepreneurs are empowering military spouses.
HOW TO
Set solid resolutions. Start 2018 on the right note.
MAKING A DIFFERENCE
Inspired by his daughter with special needs, Gordon Hartman created an amusement park accessible for all.
Use these good reads, advice and personal tips to spark your next aha moment.
ACTION PLAN
Your homework for personal growth this month.
This article originally appeared in the January 2018 issue of SUCCESS magazine.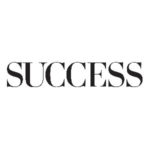 SUCCESS is your guide for personal and professional development through inspiration, motivation and training.