SUCCESS Magazine: December 2017 Issue
FEATURED THIS ISSUE
Jennifer Hyman, CEO and co-founder of Rent the Runway, is disrupting the way we get dressed.
By Jamie Friedlander
Could you handle a vow of silence? Our chatty editor shares the experience of her silent retreat.
By Cecilia Meis
When Camila Alves partnered with Agatha Achindu, they refused to let obstacles stop them from growing their business, Yummy Spoonfuls.
By Amy Anderson
There's much to learn from the people who've lived the most joyful lives. Take the quiz to find out how you can increase your happiness.
By Dan Buettner
From the best apps to travel tips and advice on finding clarity, these are the solutions and tools you need to simplify your life.
By The Editors of SUCCESS
THE YEAR WE SKIPPED CHRISTMAS
When a vacation goes awry, this family learns to make the most of it.
By Tara Nieuwesteeg
Our editor goes on a rampage to destroy everything in sight, including a menace only she can see.
By Jamie Friedlander
YOUR PLAN
Uncertainty doesn't have to be a bad thing. Use it to your advantage.
If you eat when you're stressed, follow this advice.
Do your financial goals spark joy?
Detach from your phone with these tips.
COLUMNS
To reach your next big goal, follow the 10-80-10 rule.
By John C. Maxwell
Not everything is critical, but this is how you can lead people who think so.
By John addison
IN EVERY ISSUE
Real World Scholars teaches students how to become entrepreneurs.
Find your passion. Three entrepreneurs share how they found theirs.
This entrepreneur turned a passion into a business.
These books, tips and recommendations are exactly what you need to achieve more.
Your monthly to-do list for personal growth.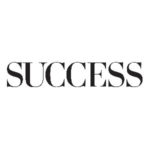 SUCCESS is your guide for personal and professional development through inspiration, motivation and training.