SUCCESS Magazine: August 2017 Issue
FEATURED THIS ISSUE
Author and speaker Simon Sinek says everything about leadership and millennials comes down to one thing: purpose.
By Michael J. Mooney
Understanding is the basis of partnership. Our panel aims to bridge the generational gap.
From the editors of SUCCESS
As children we look up to all sorts of heroes, but who can we
look up to as adults? Our editor sets to find out.
By Jesus Jimenez
After almost getting a divorce themselves, Harville Hendrix and Helen LaKelly Hunt have made it their purpose to save relationships by teaching couples how to communicate.
By Jamie Friedlander
The belief that you can't change other people is scientifically false. The key to doing so starts with positive psychology.
By Michelle Gielan with Shawn Achor
Traveling alone could be exactly what you need to re-energize your spirit. Our writer shares why going it alone is so rewarding.
By Alison Miller
YOUR PLAN
What is the most important factor in a relationship? Listening.
A gym partner could be what you need to stick to your workout goals.
Three couples share how they split their finances.
You don't have to practice meditation to find peace of mind. Try these four steps.
COLUMNS
These are the four vital elements needed to foster meaningful connections.
By John C. Maxwell
Does your self-talk move you toward your dreams or hold you back?
By John Addison
IN EVERY ISSUE
SUCCESS FOUNDATION
With the help of a mentor, this teen changed her life.
After appearing on Shark Tank, Daisy Cakes cupcakes took sales from $27,000 to $5 million.
Keep it professional. Don't forget about etiquette when you find yourself at office happy hours or team-building events.
Use these books, tips and recommendations to launch you toward success.
Practice what you read. Use these 10 takeaways from this issue and put them to work.
This article originally appeared in the August 2017 issue of SUCCESS magazine.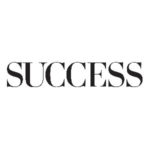 SUCCESS is your guide for personal and professional development through inspiration, motivation and training.