SUCCESS Magazine: April 2017 Issue
FEATURES
Jocko Willink has leveraged his Navy SEAL training to inspire people through his popular podcast and leadership consulting company.
By Michael J. Mooney
As a professional bull rider, J.B. Mauney has been hurt more times than he can count, but that doesn't stop him from strapping in for another wild ride.
By Matt Crossman
A series of smaller goals leads our editor to attempt his first marathon. Can he do it?
By Jesus Jimenez
This grassroots organization is working to put an end to violence in Chicago.
By Jamie Friedlander
By strengthening your mind, you'll be better prepared for life's hurdles. Use these comprehensive tools to start today.
By Amy Morin
Being a strong leader requires a perfect balance between assertiveness and candor.
By John Addison
YOUR PLAN
Feeling vulnerable can actually lead to happiness.
Try these four challenges to be fitter and healthier.
Financial freedom starts with the right mindset.
Are salary raises better for your company's bottom line? Our columnist weighs in.
COLUMNS
How loyal is your team? Ask yourself these three questions.
By John C. Maxwell
IN EVERY ISSUE
With the help of our personal development program, California teenagers are making new strides.
This husband and wife duo are learning to take business one step at a time.
Be wealthy as a single parent. Build a better life for yourself and your children.
Our writer keeps a gratitude journal for 30 days and learns the benefits of giving thanks.
AHA!
These savory reads, tools and personal tips are your fuel for success.
Take 10 lessons from this issue and put them on your to-do list.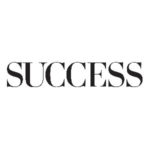 SUCCESS is your guide for personal and professional development through inspiration, motivation and training.