SUCCESS Live Conference Returns, Expands to 2 Days
You're invited to join SUCCESS magazine on the road, as we're headed to sunny California for the next SUCCESS Live event, an inspiring two-day personal growth conference on Sept. 8-9 at the Long Beach Convention Center. We're leveraging the popularity and lasting impact of the first SUCCESS Live to bring an even more robust and thought-provoking event in September.
Related: Seating is limited so purchase your tickets now at SUCCESSLiveEvent.com.
A-list talent manager and entrepreneur Scooter Braun, SUCCESS contributing editors Brendon Burchard and Mel Robbins and entrepreneur Peter Diamandis are among the world's leading thought leaders, teachers and change agents slated to speak at SUCCESS Live. You'll also hear from entrepreneur Chalene Johnson, author Keith Ferrazzi, Impact Theory podcast host and SUCCESS contributor Tom Bilyeu, and many more to be announced in the coming weeks.
Tickets, which range from $199 for General Admission to $600 for VIP Platinum admission, may be purchased at SUCCESSLiveEvent.com. Early bird ticket pricing is still available. Seating is limited and VIP tickets sold out for Dallas' April event in less than two weeks.
Here's just a short sampling of some of the things you'll learn with us at SUCCESS Live:
How to overcome fear by embracing it and using a simple tool backed by modern neuroscience
What three years of intense research tells us about the specific personality traits and habits of the world's highest performers
Proven strategies and information to make positive, lasting changes in your life
The first-ever SUCCESS Live event took place April 2017 in Dallas, Texas, near where SUCCESS magazine is headquartered. More than 1,300 attendees traveled from all parts of North America to see and meet with dynamic personalities such as Bishop T.D. Jakes, professional football player Jason Witten and SUCCESS coaches Burchard, Robbins, Bilyeu and more share the stage.
This time around, SUCCESS has expanded the event to two full days, offering more speakers and more time for networking with other high-caliber attendees. Come spend a day in a room full of like-minded individuals seeking growth, and learn from today's foremost experts and thought leaders on high performance and next-level living. Experience the energy of receiving firsthand training and instruction on ideas and tactics that lead to a more passion-fueled way of living.
SUCCESS Live Is…
An event for achievers
Regardless of background, career or experience, this event is designed for those who desire to achieve more. Whether that means starting a new business or finding your life's passion, you'll discover the tools and information you need to accomplish your dreams.
High-energy impact
Experience our unique content delivery format designed to maximize learning and growth. There will never be a dull moment as you are exposed to life-altering ideas, strategies and more in a fast-paced day of education and discovery.
Networking on another level
High-caliber speakers attract a high-caliber audience. Network with other like-minded individuals—people who want to be more, do more and impact more.
Big-picture content
Expose yourself to a wide range of ideas, topics and strategies with our diverse speaker panel. From brain science to lifestyle design to reigniting your passion, this is an event for the whole person.
The event's content and inspiration comes from the SUCCESS brand's multimedia platform, which consists of the magazine, website, digital-learning courses, personal-development products, newsletters, podcasts, social media platforms and audio and video programming. For more than 120 years, SUCCESS magazine's mission has been to provide motivation, inspiration and personal development resources to an audience that understands the importance of taking control of all aspects of their lives. This mission is at the heart of all elements of SUCCESS Live.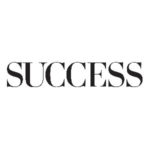 SUCCESS is your guide for personal and professional development through inspiration, motivation and training.