SUCCESS Foundation: North Star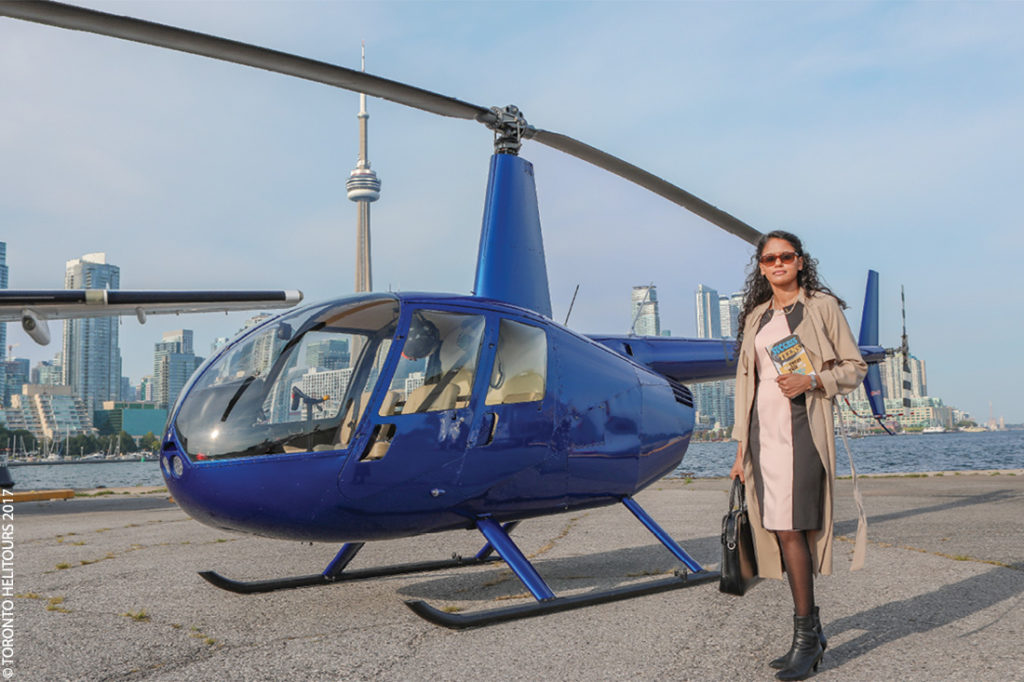 Since SUCCESS for Teens was first introduced in 2008, the book has been read by countless students from around the world. The impact of those words, the lessons and guidelines to inspire what for so many can be the toughest of ages, has been limitless. Perhaps there has never been a better example of that than what is taking place in Brantford, Ontario, where the book was recently translated to Braille for first time.
In the final quarter of the 2017-18 school year, a SUCCESS For Teens Leadership Workshop was taught at the W. Ross Macdonald School for the Blind. The results were so overwhelmingly positive that the plan for this winter and spring includes expanding to the other seven schools of the Provincial and Demonstration Branch, which includes students who are deaf, blind or who have severe learning disabilities from communities across the Canadian province.
SUCCESS for Teens: Real Teens Talk about Using the Slight Edge, is the cornerstone material of SUCCESS for Teens, a personal-development curriculum created by the SUCCESS Foundation. (SUCCESSFoundation.org offers free downloads of the e-book, facilitator's guide and audio to qualifying public schools, churches and nonprofit youth-development programs.)
The genesis of implementing the Ontario workshop came from Suzette V. Ramdhanie, who was first introduced to SUCCESS for Teens in 2015 by a work associate in the banking industry.
"There's a line that truly resonates with me, that I live to this very day: 'It's not how you define success that matters most; it's simply that you have defined it for yourself—whether it be financial, personal, spiritual or anything in between,' " Ramdhanie says.
Related: What Is Success?
At the direction and coordination of the school's vice principal, Lynne Osasuyi, Ramdhanie and a social worker, Randy Upper, led a class of 12 students, both blind and low vision, ages 16 to 21, who were on the cusp of graduation. Among the more daunting challenges ahead of the students was the prospect of leaving their comfortable educational surroundings behind.
"Entering a brand new environment was terrifying to most of them, the uncertainty of the unknown is one of the most interesting challenges they were going to be faced with," Ramdhanie says. "What comes together in the SUCCESS curriculum, it's transformative, it changes lives by creating 'A Players' and equips them with specific attributes and competencies that employers are looking to hire in the 21st century."
Once SUCCESS for Teenswas translated to Braille for the first time, the eight-week program kicked off. The first lesson was about success itself, teaching the students to know and live their purposes in life, taking the gifts and abilities they already possessed and understanding what their passions were. The inaugural class's focal point became its mission statement: When you plug your giftedness into your purpose, it releases the power to transform your life and ignites your courage to act outwardly what you see inwardly.
When you plug your giftedness into your purpose, it releases the power to transform your life and ignites your courage to act outwardly what you see inwardly.
"What the book stresses so well, using stories from teenagers that students can relate to, is that success is not about smarts, looks or luck," Ramdhanie says. "It's becoming the best possible version of yourself and making the most of your talents and opportunities."
Each of the eight weeks were structured as follows: The class was taught on Monday, the students practiced what they learned on Tuesday and returned on Friday to talk about how it worked, what the experience was like. Each weekly topic was based on a chapter of the book, from goal setting, to the power of habits, self-motivation, living with purpose and building confidence and high self-esteem. But without question, Ramdhanie says, the students' favorite was Chapter 7, with its lesson to keep a learner's mindset.
"This was the most popular for sure because each student created a mental mapping framework about their life's journey, as a mountain climb," Ramdhanie says. "They believe that even though they cannot visually see the mountain, their spiritual eyes are intelligent enough to navigate the journey and help them to reach the summit of success safely, and to always help each other and learn from each other along the way.
"[They learned] that they possess courage to overcome all obstacles, whether internally, by facing fears which they discover individually, or externally, by building new skills collectively in class."
Some of the schools scheduled to roll out SUCCESS for Teens workshops this year are Ernest C. Drury School for the Deaf in Milton, Ontario, and Centre Jules-Leger, a French language education program in Ottawa.
And Ramdhanie hopes to expand beyond that. In fact she's so inspired by the lessons of the book that she conducted a recent workshop with several of her nieces and cousins, among them a recent high school graduate, Kristina, who said of the experience, "My favorite chapter was 'Use the Moment,' since I'm preparing for auditions and applications for post-secondary school. It focuses on how people tend to focus on the past, or worry about the future, how they are going to prepare things, how they are going to get things finished. Instead of worrying about those two things most, use your time to focus on the present. There's no someday. Someday will never come, there's only now. So take action now."
That's exactly what the dozen students at W. Ross Macdonald School for the Blind did this past spring. They took action, committed to the SUCCESS for Teens personal development curriculum, and set the pathway for their future success. And in the process, they might just have started a revolution in Ontario, one anchored by a book that continues to change young lives around the world.
"What these students learned, what was so inspirational to watch over the eight weeks, seeing how much more engaged they became, is that SUCCESS for Teens demonstrates how to create a philosophy of action and attitude, discover what matters most in life, deal with challenges and obstacles, and learn new ways of thinking so they can make the wisest choices at home, school and at work," Ramdhanie says. "That's how we can better prepare any student for life."
This article originally appeared in the Spring 2019 issue of SUCCESS magazine.
Jeff Sullivan is the editorial director at Panini America and a columnist for Dallas Cowboys Star Magazine. He lives in Arlington, Texas.