Success Asked: How are you going to have your best year ever?
These well-known achievers answered with what they have in store for 2009.
"Every year I take the time to reflect on my successes and my failures. I get real with myself about what I screwed up and how I can be better. I take the time to revaluate every aspect of my life both personally and professionally and then set new goals accordingly about the things that really matter.
"2009 will be a year of temperance. I will wrestle with the impulsivity of my passing youth and find greater balance in all aspects of my life.
"Patience will be my virtue and empathy my mission. I will improve as a student and as a teacher. This will be a year in which I will make new friends and cherish old, embark on new adventures, explore new technologies, and learn from old mistakes so I can live to make new ones."
—Jillian Michaels, trainer and life coach on NBC's The Biggest Loser
"2009 will be a success because I know that I am making a difference for people and enabling them to live their lives to the fullest extent. As a doctor, my passion has always been to teach my patients how to listen to their bodies and empower them to take responsibility for their health. After 25 years of clinical practice, I've seen an alarming trend develop as a result of modern life. People are feeling overwhelmed, exhausted and decades older than their years. It's an epidemic I call being SPENT."
—Dr. Frank Lipman, New York-based integrative physician and author of SPENT: End Exhaustion and Feel Great Again (Fireside, A Division of Simon & Schuster; January 2009)
"I'm excited for 2009. Having won the Super Bowl with the New York Giants in my rookie year was a dream come true, but I know my best is still yet to come. I plan to use what I learned in my rookie year and build upon it in an effort to grow as a player and have my best year yet. I've learned so much and I just want to keep improving my game."
—Aaron Ross, defensive back for New York Giants
"I'm designing my best year yet for 2009 by building on 2008 and training harder than I ever have. I was blessed to run very well last year and won a gold medal in the 2008 Olympic Games in Beijing. I want to win more races and push myself to run faster. Each year is just a chapter that I intend to always improve upon!"
—Sanya Richards, the fastest woman to run the 400m in U.S. history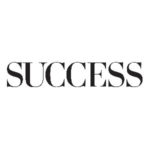 SUCCESS is your guide for personal and professional development through inspiration, motivation and training.