Start Small, Win Big Challenge: Prizes Include Free Coaching Sessions with Tory Johnson, Darren Hardy
Take your small business to the next level when you participate in the Start Small, Win Big Challenge. And there's a chance to get much more out of the deal: fabulous prizes for the top finishers. (We'll also give away terrific prizes to random entrants—so go to SUCCESS.com/winbig to check 'em out!)

Grand Prize
The grand-prize winner will be the subject of a feature-length article in our September 2012 issue and will receive lunch and a one-on-one business consultation with Tory Johnson, plus lunch and a personal coaching session from Darren Hardy.
Runners Up
Two runners-up will be the subjects of a short story accompanying the feature article.
Additional Prizes
Free credit card processing for up to $50,000 in charges from Intuit GoPayment. Increase sales by offering credit card acceptance anywhere your business takes you. Intuit's GoPayment is a mobile payment solution that allows you to swipe credit card payments on the go using its card reader with your smart phone. Winner will save up to $1,850 in fees. (There are no set up or cancellation fees for anyone using this service.)
A year-long free Constant Contact account including all products: Up to 10k contacts– Email marketing, Event marketing, Online survey, NutshellMail, Social campaigns. In addition, the winner will receive a dedicated coach for the length of the year to maximize the experience for the winner and their business. (Estimated value: $1,500-2,000, depending on how many email contacts)
SurePayroll will provide one year free (up to 15 employees) of its easy-to-use online payroll service. It automatically calculates, files and pays all local, state, and federal taxes. (Valued at more than $1,000; estimated value increases with number of employees)
To enter, visit SUCCESS.com/winbig, where you'll find all contest rules and requirements. Entries will be accepted until 5 p.m. Central Time on March 27, 2012.
To participate, you must set a tangible goal for your small business (no business is too small—you can be the one and only employee). This goal should be specific, doable and tailored to your business. You'll then be able to go online and find tools to chart your progress and results. The deadline for returning your results report is Monday, May 7 at 11:59 p.m. Central Time.
Remember, the sooner you enter, the longer you'll have to achieve your goal… and the better your chance of winning. Enter now to get the most support throughout your journey and have a better shot at becoming one of the three finalists. Visit SUCCESS.com/winbig to participate today!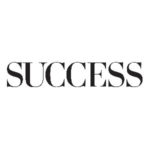 SUCCESS is your guide for personal and professional development through inspiration, motivation and training.