Sneaky Tips for Better Health
Fruits and veggies are essential to a healthy diet, but few people eat enough of them. Here are a few tips for making veggies taste good—without a deep fryer!
Even though most Americans know they should freshen up their diets, only 6 percent get the recommended amount of vegetables, and 8 percent get the recommended daily servings of fruits, according to the Produce for Better Health Foundation's 2011 State of the Plate report. So how do you get enough greens (and reds, purples and yellows)?
Easily, the foundation says. Fruits and veggies are nutritious in any form – fresh, frozen, canned, dried and 100 percent juice. Fruits and veggies provide fiber that helps fill you up and keeps your digestive system happy, and are naturally low in calories.
"A great way to get the veggies in is to sneak them in," says Leanne Ely, author of the Saving Dinner series. "For example, what if your spaghetti sauce hid a myriad of 'veggie sins'? Some veggies worth trying are finely grated zucchini and yellow squash. Simply sauté with your onion and no one will be the wiser!"
Ely offers these sneaky solutions for boosting the nutritional value of everyday foods:
• Swap French fries for sweet potato fries. "Sweet potato fries offer more antioxidants and vitamins than your normal spud," Ely says.
• Instead of mashed potatoes, try mashed cauliflower with a little bit of butter and sour cream.
• Add freshly grated beets to a black bean and beef burrito. "The beets totally blend in and you'll be feasting on nutrient density at its finest," she says.
• Add pureed sweet potatoes to your homemade mac 'n' cheese.
• Make your own creamed soup. "Whir some chicken stock and cooked veggies up in the blender, add some milk, heat and top with cheese. This soup serves a twofold purpose—it helps you clean out your crisper and get the veggies in your family."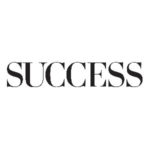 SUCCESS is your guide for personal and professional development through inspiration, motivation and training.