Send Your Business Pitch to Tory Johnson
Want to be on ABC's Good Morning America? Tell SUCCESS contributing editor Tory Johnson about your business.
As the workplace and small business expert for Good Morning America, Tory often features small businesses, its founders and its products. You can broaden the audience for your small business by sharing your story with her.
Craft a short pitch that's not self-serving; your content must greatly benefit the audience than it benefits you. If it appears like advertising or marketing copy, your pitch won't make it past the news editor's desk. Here are 8 do's and don'ts for pitching the media pulled from the SUCCESS 2012 Start Small Win Big Entrepreneurial Challenge:
Do offer tips for your industry or expertise, such as 5 Fun Things to Do with Your Children This Weekend, 3 Tax Breaks You Might Overlook, 7 Home Decor Trends for 2012.
Don't make your news release a sales pitch. Provide news or information that's interesting and not found elsewhere.
Do e-mail or "snail" mail the media your content, with offers to sample the product or send a review copy of the book.
Don't call journalists directly to make your pitch unless he or she had agreed to set up a phone appointment first.
Do spell check and proof your press release; errors make editors think the business is not professional or polished.
Don't use industry jargon or "business-speak." Phrases such as "industry leader," "most trusted," "provider of business intelligence," or "global solutions partner" are some of the most used ones.
Do include as many concrete details as possible, such as grand opening dates, promotional events and contests or giveaways with descriptions so that news editors can include these details in a community calendar.
Don't start pitching the large metropolitan papers first; start with local, community newspapers who have more interest and space to cover small businesses such as yours.
To pitch Tory Johnson for Good Morning America, please contact [email protected] with "SUCCESS Reader Pitch for GMA" in the subject line.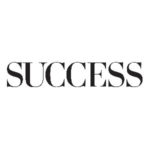 SUCCESS is your guide for personal and professional development through inspiration, motivation and training.