"People often say that motivation doesn't last. Well, neither does bathing; that's why we recommend it daily." – Zig Ziglar
No one could say it better than Zig Ziglar, the personal development author and speaker who died today, Nov. 28 after a short bout with pneumonia. As a sales trainer, motivational speaker and best-selling author, Ziglar has helped millions of individuals improve not only their perspective on life, but, more important, their results.
After a bumpy start, Ziglar built a wildly successful career in sales. But the more he learned about selling and personal achievement, the more interested he became in motivational speaking. He wanted to help others attain the success he enjoyed.
In 1970, while in his early 40s, Ziglar made a career shift and began to speak full time. Since then, he has engaged thousands of audiences and sold millions of books and audio programs, including the best-selling See You at the Top: 25th Anniversary Edition, which sold more than 1.5 million copies, and the audio program How to Stay Motivated.
Exactly how many lives has the 83-year-old Ziglar touched? "We began counting the number of people Zig has impacted and had to stop at 25.5 million people," says a spokesperson with the Zig Ziglar Corporation.
–from "Zig Ziglar: Defining Success," SUCCESS magazine 2010
In this 2008 interview with SUCCESS magazine's Darren Hardy, Ziglar says "You've got to take care of the right thing in the right way every day of your life." He discusses successful relationships, both at home and in business and shares his most important tip for young entrepreneurs starting out their business.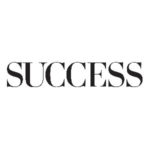 SUCCESS is your guide for personal and professional development through inspiration, motivation and training.