Saving the World from Junk Food
In 2000, Ashley Koff was at NYU studying food and nutrition when a friend in PR called and asked if Koff could help her celebrity client get fit for an upcoming film. "As it happened, I was on spring break," Koff says, "so I worked with that celeb." Koff stopped by the store on her way to the set and replaced the high-fat, energy-zapping food on the craft services table with healthier options. Being on a movie set was fun, and Koff found that she could make a difference for everyone working on the film, not just her client.
So began her career as a film set food consultant. Today, she's a registered dietician, founder of Ashley Koff Approved and author of the newly released Mom Energy: A Simple Plan to Live Fully Charged. After that first spring break gig, she was soon raking in referrals and amping the energy on other film sets, working alongside craft services companies to implement healthier menus.
Koff also appears as an expert on Lifetime's Love Handles and The CW's Shedding for the Wedding, reality shows dedicated to helping contestants get fit fast. "The most surprising thing about working on [those] sets is that my hardest 'clients' are often the production execs and crew. They don't love it at first when we say, 'If there is no smoking for the cast, that means no smoking for you. And the same goes for your diet soda and fast food.' The upside? The cast and execs got healthier on these shows as the contestants did. Someone dropped two dress sizes. Someone else quit smoking. That was awesome… and reality."
Koff loves her professional life today, but she put in long hours and sacrificed a lot of security in the beginning to make it happen. "If you want your job to be just a job and you do what you love when you aren't at work, that may be the right balance for you," she says. "But if you dread going to work, get upset or stressed at work daily, and as a result it flows over into your non-work time, then it's time to re-examine. I can honestly say that if money weren't an issue, I would still be doing what I am doing."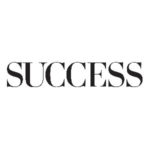 SUCCESS is your guide for personal and professional development through inspiration, motivation and training.