Reporter's Notebook: Richard Branson
Author, entrepreneur and SUCCESS contributing editor Chris Brogan has followed the long entrepreneurial career of Sir Richard Branson for years. In the August 2012 issue, Brogan interviews his entrepreneurial idol Branson for the SUCCESS cover story. We asked Chris why he has such a "man-crush" (really, who doesn't?) on this international man of mystery:
"I fell in love (professionally) with Sir Richard Branson because he embodied everything I believe is true in business," Brogan says. "He says we should be personable. He says we should care about all aspects of service. He says we should keep businesses small, when at all possible. Everything I've ever read about him was a big 'yes!' and an 'amen!' moment to me.
"The opportunity to interview Sir Richard gave me a chance to meet someone I believe embodies the best of success, especially now that he's pushing so hard into philanthropic efforts with his latest book and foundation work," says Brogan.
Chris Brogan is president of Human Business Works, which provides strategic advice to mid-sized and large companies looking to do business via the digital channel. He is the New York Times best-selling co-author of Trust Agents, SUCCESS magazine contributing editor, and writes regularly at ChrisBrogan.com.
Back to the August 2012 Cover Story on Richard Branson, The Bad Boy of Business Wants You to Be Good, on SUCCESS.com. Also, visit the SUCCESS magazine archives for more Branson.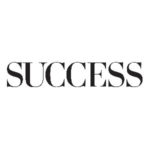 SUCCESS is your guide for personal and professional development through inspiration, motivation and training.