Personal Development Leader Tony Robbins Discusses the Key to Living In a Beautiful State In His Intimate Interview With SUCCESS for the January Issue
DALLAS—Tony Robbins doesn't like being called a motivational speaker. In fact, he hates it. He says that by the time someone comes to him for help, either through one of his seminars or books, the person is already craving change. He believes the key to successful transformation is energizing people so they are ready to make improvements. "If your energy is low, nothing's gonna happen," he says. "So I create an environment that's like a rock concert."
His latest goal is to encourage people to challenge their thinking so they can live in a beautiful state, something he defines as a state full of happiness, joy, courage, decisiveness or anything that isn't suffering.
In the cover story of SUCCESS Magazine's January issue, Editor at Large Michael Mooney visited Tony Robbins at his Palm Beach, Florida, home to talk about living in a beautiful state, motivating others, his relationship with fear, dealing with skeptics and more.
"I don't teach people just to solve their problems. I help them solve what caused the problem in the first place."
—Tony Robbins tells SUCCESS, January 2017 issue
Also Inside This Issue
SUCCESS Magazine's January issue is all about the importance of leaving behind a legacy. We structured the issue around different articles that will help you create a life you can one day look upon proudly. We hope the content in this issue will motivate you to make the changes you desire to get your life on the ideal path.
In keeping with this theme, Jim McCabe, vice president and general manager of SUCCESS, also announces in the editor's note the magazine's decision to transition the audio CD bound into every copy of the magazine into a podcast format. The world and the way we consume our media has changed, and SUCCESS has adapted with it to expand our audience so all types of consumers can enjoy the wonderful content on the CD.
The SUCCESS 25: We've identified the brightest and boldest thought leaders in personal development for our third annual list. From Aziz Ansari and Susan Cain to Adam Grant and Shonda Rhimes, it's our most eclectic mix yet.
The Year of Living Wealthier: Start 2017 off financially strong by finally incorporating good money habits into your daily life. Take financial expert Tom Corley's proven steps to achieve a financial breakthrough.
Consider the Immensity: Don't let your ego hold you back from achieving greatness. Read an excerpt from Ryan Holiday's Ego is the Enemy to learn tools for keeping your ego in check.
For full stories, pick up the January issue, on newsstands December 13. For more information about SUCCESS Magazine and additional personal development content, visit www.success.com.
About SUCCESS
SUCCESS magazine is a national newsstand publication and your guide to personal and professional development through inspiration, motivation and training. SUCCESS inspires 2 million readers a month, and has a total social reach of 5 million fans. SUCCESS magazine was founded in 1897 by influential thinker Orison Swett Marden. It is owned by Dallas-based SUCCESS Partners founded by Stuart Johnson. ​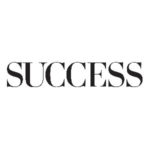 SUCCESS is your guide for personal and professional development through inspiration, motivation and training.