Is the "lazy girl jobs" trend more about rejecting unhealthy work conditions than laziness? The answer may surprise you.
Read More
Do you know a trailblazing woman?
The SUCCESS Women of Influence awards are designed to spotlight 50 extraordinary women who exemplify what it means to be a leader—someone whose contributions transform lives and transcend boundaries. This is your chance to nominate your friend, family member or peer for their positive impact on their communities, their industries and the personal and professional lives of others. Plus, these Voices of Today, Visionaries of Tomorrow will be recognized in SUCCESS magazine and SUCCESS.com's coverage of the Women of Influence, reaching more than 7 million people.
Get the best success strategies and tools delivered right to your inbox!
Sorry, we couldn't find any posts. Please try a different search.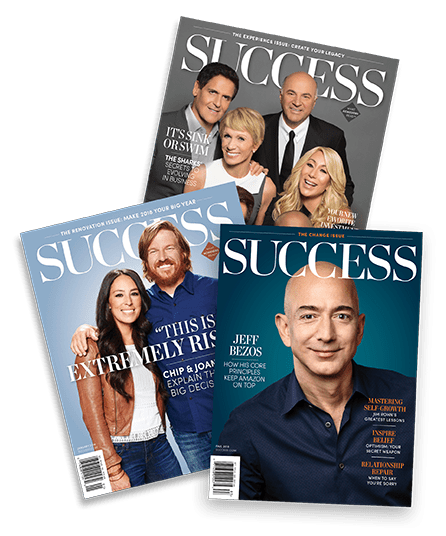 Bring SUCCESS Home
Discover the magazine that SUCCESSFUL people read. Inspiring stories, instructive interviews and life-changing strategies.
"If you don't design your own life plan, chances are you'll fall into someone else's plan. And guess what they have planned for you? Not much."
- Jim Rohn -