Use these tools to help you create your master plan for personal growth.
Read More
SUCCESS has profiled some of today's greatest achievers—Richard Branson, Maria Shriver, Arnold Palmer, Tony Hawk, John Wooden and Colin Powell, among many others. As I've considered…
Read More
Purpose is the point at which your talents, skills, abilities and gifts intersect with a void or a need in the world around you. What is yours?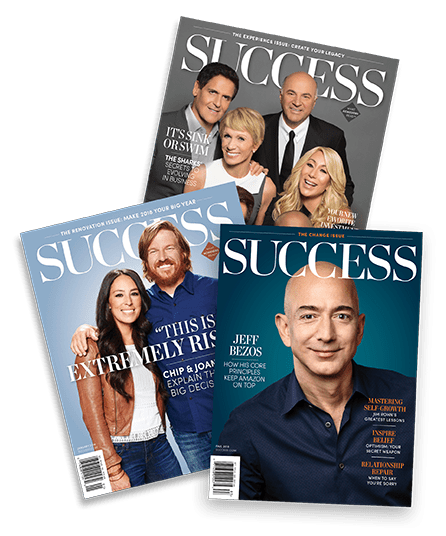 Bring SUCCESS Home
Discover the magazine that SUCCESSFUL people read. Inspiring stories, instructive interviews and life-changing strategies.
"If you don't design your own life plan, chances are you'll fall into someone else's plan. And guess what they have planned for you? Not much."
- Jim Rohn -
Take your success journey to the next level!
Join our private membership community for more exclusives and interactivity with world-class leaders.