A trip to the ice skating rink taught our author an important life lesson: Falling is part of the process. It's part of any new endeavor, if you think about it.
Read More
Sorry, we couldn't find any posts. Please try a different search.
Purpose is the point at which your talents, skills, abilities and gifts intersect with a void or a need in the world around you. What is yours?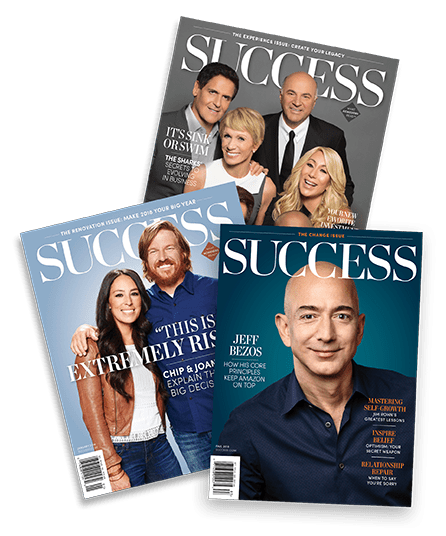 Bring SUCCESS Home
Discover the magazine that SUCCESSFUL people read. Inspiring stories, instructive interviews and life-changing strategies.
"If you don't design your own life plan, chances are you'll fall into someone else's plan. And guess what they have planned for you? Not much."
- Jim Rohn -
Take your success journey to the next level!
Join our private membership community for more exclusives and interactivity with world-class leaders.