Use these tools to help you create your master plan for personal growth.
Read More
Amazing before and after pictures. A beautiful set—like the living room you wish you had. A celebrity spokesperson who is surprisingly real and warm. Testimonials…
Read More
Purpose is the point at which your talents, skills, abilities and gifts intersect with a void or a need in the world around you. What is yours?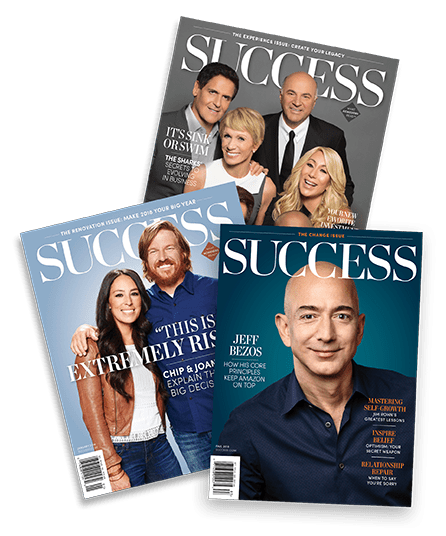 Bring SUCCESS Home
Discover the magazine that SUCCESSFUL people read. Inspiring stories, instructive interviews and life-changing strategies.
"If you don't design your own life plan, chances are you'll fall into someone else's plan. And guess what they have planned for you? Not much."
- Jim Rohn -
Take your success journey to the next level!
Join our private membership community for more exclusives and interactivity with world-class leaders.