A trip to the ice skating rink taught our author an important life lesson: Falling is part of the process. It's part of any new endeavor, if you think about it.
Read More
We are now in an era of self-service learning. No longer can we wait for learning and development opportunities to be handed to us from above. We must decide to serve ourselves and level up every single day.
Read More
Purpose is the point at which your talents, skills, abilities and gifts intersect with a void or a need in the world around you. What is yours?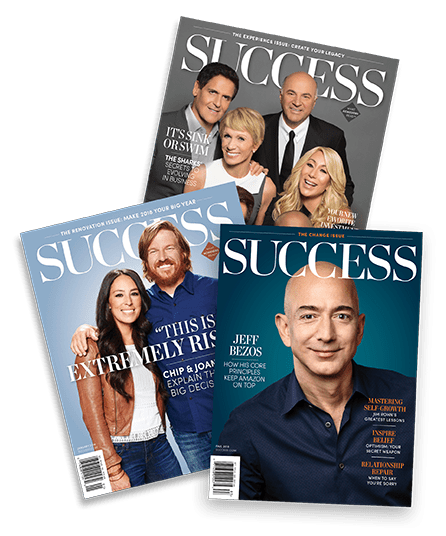 Bring SUCCESS Home
Discover the magazine that SUCCESSFUL people read. Inspiring stories, instructive interviews and life-changing strategies.
"If you don't design your own life plan, chances are you'll fall into someone else's plan. And guess what they have planned for you? Not much."
- Jim Rohn -
Take your success journey to the next level!
Join our private membership community for more exclusives and interactivity with world-class leaders.