It's too cold for the beach. And you're not into the whole tourist thing this year, with the guidebooks and theme parks and rental cars. Besides, you really need to brush up on your big game tracking skills.
Laura Alessandrini of Bush Adventures has the ideal vacation for you and your pith helmet: a weeklong training session with Maasai warriors in Kenya.
"The experience is all about learning skills that the warriors use in their daily lives: how to use traditional weapons, such as throwing spears and bows and arrows; how to make medicines from plants; which tree to use to make fire; how to filter water and make it drinkable; how to approach wild, dangerous animals on foot. Many are basic survival skills that the modern world has forgotten."
The Maasai, who have long respected the tradition of hunting lions to display bravery and personal achievement, enjoy swapping stories with guests and freely share the knowledge they have passed down for generations. And it's a good thing they're generous with the wild, dangerous animal strategies, because you're in the bush for this trip. No spa appointment or concierge in sight. In fact, learning to use all your senses to observe the environment is essential. Alessandrini says you'll need to ask yourself questions such as, Why is that go-away bird making so much noise—is there a predator around? How fresh is this [paw] print, and how fast is this animal going? Will we be able to reach the predator that just killed our goat?
Not only will you completely forget your usual questions, such as, Do I have enough milk to last me until tomorrow? Where did I leave my keys? And how could I possibly have gotten this many emails in one day? but, Alessandrini says, you'll also learn new skills that make you aware of your environment and experience a traditional tribal culture's perspective on daily living that will change the way you think.
And isn't that what a vacation is all about?
To start a mock battle during your warrior training, Laura Alessandrini of Bush Adventures suggests you try hurling one of these common Maasai insults: Go back to the womb of your mother! or You have no cows!
More Extreme > Training for Sports Warriors
Challenge yourself closer to home with these stateside sports training camps.
> Never Too Late Basketball Weekend Camp
Had to give up your hoops career for public office (those darn write-in votes!)? Or are you sure you'd give that other short guy, Spud Webb, a run for his money? Spend the weekend running drills and soaking up some one-on-one coaching in places like Santa Barbara, Lake Michigan, Portland and the Berkshires. NeverTooLate.com
> Extreme Camps at the Ranch at Jesus Canyon
This is no dude ranch, people. Sign up for something a little more dangerous, like bull riding, roping, motocross (all-terrain motorcycle racing) and "equine experience"—a vacation for you and your horse. There's even an "xtreme" family camp that includes motocross, paintball and outdoor adventures. Ninety minutes from L.A., the ranch is on 250 acres bordering the Angeles National Forest. Beautiful and dangerous. That's our kind of camp. JesusCanyon.com
> Carmichael Training Systems Camps
Training for a marathon is lonely and sweaty. Why not sweat with others of your stripe who want to push themselves to the limit? At Carmichael camps, hurdle the wall to the next level of fitness, whether you're a cyclist, runner or climber. Coaches have triathlon, marathon and Ironman war stories galore. TrainRight.com/Camps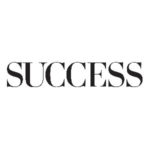 SUCCESS is your guide for personal and professional development through inspiration, motivation and training.