Not Getting Any Feedback at Work? Give Your Own
Whether positive or negative, most people are accustomed to receiving feedback at work in one form or the other. Constructive criticism—a valid and well-reasoned opinion that includes a prescription for improvement—is highly valuable for evaluating and elevating your performance. Destructive criticism—merely a personal attack—isn't.
The Huffington Post published an article embracing the power of constructive criticism. "Winners know how to absorb and process [constructive] criticism," which helps them to maximize their overall performance and long-term success. But "thin-skinned whiners" (people unable to accept constructive criticism) would rather we never pointed it out.
Here's the problem: People who work in high-paced, low-feedback environments rarely get opportunities to receive any criticism. And they have serious difficulty assessing the value of their work product without it.
Do you work without any feedback? If so, relying on others to provide you with optimum feedback (or any at all) can be a losing proposition. To harness confidence in that type of environment, filter through the white noise and be your own "best barometer"—harness the power of self-assessment. Here's how:
1. Boost your performance. The first step in becoming your own "best barometer" is heightening your performance. Work at the level you know you're capable of and then offer an honest and accurate self-assessment. However, if your existing knowledge and skill sets leave more to be desired, take heed: There's no such thing as "faking it until you make it." Competence is your best friend and can only be established through actual performance, not an impression.
So do whatever is necessary to up your performance. Obtain the academic credentials, certifications and real-life experience that will assure your professional contributions are relevant, valuable and premium. Then observe your results and evaluate the impact on relevant people and processes. This will empower you to express confidence freely, authentically and unapologetically.
2. Remove doubt. Self-reliance is another critical component. Practice it regularly. It's a muscle—just like any other—and the more you use it, the stronger it becomes. So don't be so quick to avoid blame and secure praise from others, no matter where they are in the food chain.
Choose to be self-reflective, and trust yourself more. Probe a little bit deeper. Ask yourself better questions, and you'll get better answers. Run interference on mental noise by escalating positive thoughts and experiences from your arsenal. Doubt is simply a distraction. Don't allow it to permeate your thoughts and influence your judgment.
3. Anticipate change and growth. Periodically, you will need to conduct an independent assessment of your performance, or an overhaul, if you will. This is where sensory acuity and the ability to embrace change come in handy.
Draw on your results and create performance buckets. Evaluate which areas need more attention and which don't. Identify your blind spots (those areas where your performance is painfully less than stellar), and craft a plan of action for achieving greater results. Be proactive. Don't wait for challenges to occur before deciding to execute this component. Growth is a multifaceted process, and the more you grow, the more competent and confident you will ultimately become.
The bottom line:Your professional success ultimately depends on your ability to filter quality feedback and become your own "best barometer."
Check out 6 smart ways to raise your self-esteem, enhance your self-confidence and spur your motivation.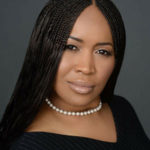 A leading authority on leadership development and organizational performance management, Karima Mariama-Arthur brings more than 25 years of comprehensive, blue chip experience in law, business and academia to every client engagement. A shrewd advisor to distinguished organizations from DC to Dubai, her expert insights help clients to successfully navigate today's ever-changing and competitive global business environment. Karima is the author of the internationally acclaimed and 2019 NAACP Image Award nominated leadership guidebook, Poised For Excellence: Fundamental Principles of Effective Leadership in the Boardroom and Beyond (Palgrave Macmillan), which launched at the United States Military Academy at West Point. As an extension of her work, she speaks regularly both nationally and internationally in her areas of expertise and serves in an advisory capacity on select corporate boards.