Never Forget: 8 Reflective Quotes for 9/11
September 11, 2001, a day never to be forgotten. Through tragedy and tribulation, Americans united in patriotic solidarity, and we forever honor the lives of the fallen, lost during the attacks on the World Trade Center in New York City 16 years ago. We will never forget; we will always remember.
As you observe Patriot Day, take some time to reflect on our country's enduring strength and resilience with these quotes.
Related: The 3 Components of Mental Strength
1. "Ten years have passed since a perfect blue sky morning turned into the blackest of nights. Since then we've lived in sunshine and in shadow, and although we can never unsee what happened here, we can also see that children who lost their parents have grown into young adults, grandchildren have been born and good works and public service have taken root to honor those we loved and lost." ―Michael Bloomberg
---

2. "September 11 is one of our worst days but it brought out the best in us. It unified us as a country and showed our charitable instincts and reminded us of what we stood for and stand for." ―Sen. Lamar Alexander
---
3. "September 11 impressed upon us that life is a precious gift…. And I think we all have a duty to devote at least a small portion of our daily lives to ensuring that neither America nor the world ever forgets September 11." ―Bill Frist, former United States Senator
---

4. "On September 11, I always take the day off. I want to be in a peaceful quiet place praying. It is a day I both mourn and celebrate." ―Genelle Guzman-McMillan, 9/11 survivor
---
5. "The lesson of 9/11 is that America is truly exceptional. We withstood the worst attack of our history, intended by our enemies to destroy us. Instead, it drew us closer and made us more united. Our love for freedom and one another has given us a strength that surprised even ourselves." ―Rudy Giuliani, former mayor of New York City
---

6. "When Americans lend a hand to one another, nothing is impossible. We're not about what happened on 9/11. We're about what happened on 9/12." ―Jeff Parness, founder of New York Says Thank You
---
7. "Now, we have inscribed a new memory alongside those others. It's a memory of tragedy and shock, of loss and mourning. But not only of loss and mourning. It's also a memory of bravery and self-sacrifice, and the love that lays down its life for a friend―even a friend whose name it never knew." ―former President George W. Bush
---

8. "What separates us from the animals, what separates us from the chaos, is our ability to mourn people we've never met." ―David Levithan, Love is the Higher Law
Related: 8 Daily Habits to Build Resiliency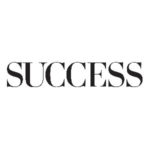 SUCCESS is your guide for personal and professional development through inspiration, motivation and training.