My Way: 16 Things That Inspire Me Daily
Who?
Jason Peterson, photographer and chief creative officer of Havas Worldwide North America, a marketing communications agency
Where?
Chicago
What?
Since joining Havas five and a half years ago, Peterson has run the popular Dos Equis "The Most Interesting Man in the World" advertising campaign. Peterson has also created campaigns for State Farm and McDonald's. In addition to his career in digital media, Peterson—well known for his signature monochromatic photographs—has more than 700,000 Instagram followers (@JasonMPeterson).
What things do you never leave the house without and why?
I don't leave the house without my Leica Q. It's the camera I carry with me at all times. And I don't leave the house without my recyclable coffee cup. It goes with me everywhere because I drink coffee nonstop, and I don't like to waste cups.
What's the last book you've read that inspired you, and what made it special?
The Road [by Cormac McCarthy]—mainly because of the dark nature of the story and the words. That book has actually been a big influence on my photography. It's a really dark, contrasting, bleak look at the world.
What's the last gadget you bought that changed how you do things, and why do you love it?
I bought this light by Polaroid called a BrightSaber. It literally looks like a lightsaber, but it [gives off more than] 5,000k of light. I normally only shoot with natural light, even at night, but I started lighting a lot of stuff so I carry this light stick with me.
What's your favorite quote?
"Everything matters." That was actually the very first post I ever made [on Instagram]. Details are the difference of everything. I can post a black-and-white photograph, and people know that's my photograph because it has a certain style to it. It's in the details of the lighting, contrast, overall gradation of the tones, which are unique and different. That's why everything matters. It's the little details that make things special.
What's your favorite feel-good movie and why?
I'm a sucker for sappy sports movies. It's so embarrassing—even really bad ones. I was watching The Blind Side with my daughter the other day. This is the worst movie ever, but I cry every time.
Who are your three must-follow Twitter accounts?
13thWitness (@13thwitness), Katia Mi (@Katia_MI) and Mustafa Seven (@Mustafaseven).
What's your secret weapon?
I am my own critic. I'm really, really harsh on myself. I have a rule that every post has to be better than the last.
How do you handle disappointments?
I get up and make something. I'm not often disappointed. I'm the most optimistic person in the world so I never get down.
Who or what inspires you?
I'm inspired by fast-moving technology. At the same time, I'm very inspired by things of the past. I look at someone like Tibor Kalman—to me, the greatest conceptual designer there ever was. I look at his stuff all the time. I love to take stuff from the past and bring it into the social media age.
What do you to do relax?
I never have free time. Between shooting photographs, being active on social media, doing advertising, playing on two different soccer leagues and basketball leagues, I don't ever want to stop. It's exercise for your mind. Even when we go on a vacation, I'm up walking around shooting photographs because I can't sit still.
What's your morning ritual?
I have coffee with my wife—the most patient, amazing woman in the world—and my dog every morning.
Growing up, who was your role model? Who is your role model today? Why?
My role model growing up was Henry Rollins. I met him at a record store in Cleveland when I was 13 years old. I always loved his we're-going-to-do-it-my-way-punk-rock attitude. I would say he was a major influence on me throughout my life and my advertising career. I love his ethos of Look, I can do whatever I want. Do it your way, and do it loud.
What's the most important lesson you've learned?
Be nice to every single person you meet because it's all going to come around. No one likes a jerk.
Which characteristic do you value the most and why?
Enthusiasm. I hire people on a daily basis. If they're super-talented and have done great things in their past, it doesn't mean anything to me. Enthusiasm and optimism are everything to me. That's 90 percent of the battle.
What is your favorite musician or band and why?
I grew up playing in hardcore bands and listening to hardcore, so I have to go with Minor Threat.
What's your advice for a successful Instagram feed?
Instagram feeds are like TV shows. You watch them for their potent narrative. Figure what your narrative is, stick to it, hone in on it, and make it perfect.
This article originally appeared in the June 2016 issue of SUCCESS magazine.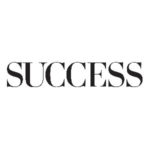 SUCCESS is your guide for personal and professional development through inspiration, motivation and training.