My Business is on Twitter and Facebook, Now What?
So you've set up your social media accounts. Now what? Read these five tips to increase the symbiotic relationship between social media and your business and how to truly create the best consumer experience.
Generate attention for your business.
Pay attention to what's happening in the world right now. Companies have traditionally generated attention by buying it, begging and bugging people for it. The new rule: earn it by publishing interesting content to the company blog or social media outlet.
Make your website mobile friendly.
Now that you have such great content on your website, make sure busy professionals can see it wherever they are. Your website should be set up for mobile device access. Learn how at SUCCESS.com.
Integrate social media into your online conferences.
More companies are hosting and attending virtual events and conferences to spread their marketing message and attract potential buyers. Supplement your virtual events by tweeting media coverage and following key influencers. Read more about virtual events and offices.
Analyze your data.
Social analytics are the new black! Find out who is attending your virtual events, visiting your Facebook page and following you on Twitter. You need to see the patterns of sentiment, find out who your tippers are, and listen daily!
Make your processes "social."
To create a social business, figure out how to add social techniques to your processes. Think about customer service—and adding in Twitter to address your customers' concerns. Or try crowdsourcing for product innovation, or communities for incrementing your marketing processes around loyalty.
David Meerman Scott, best-selling author of The New Rules of Marketing & PR, and Sandy Carter, a social media thought leader, author and visionary from IBM, will be the keynote speakers at VUE2011, the largest virtual user conference in the webcasting and virtual events industry. The event is emceed this year by San Francisco Giants closer Brian Wilson. (Yeah, the bearded guy.)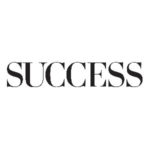 SUCCESS is your guide for personal and professional development through inspiration, motivation and training.