Mompreneur: Her Business and Kitchen Towels Are Locked in Place
SUCCESS.com has partnered with Lifetime Moms to introduce you to some outstanding women. Last time, we introduced you to Lori Reynolds-Lewis of Mocha Moon. Lori and these other women are lot like you—they range from stay-at-home moms to successful career women, entrepreneurs and CEOs of their homes.
Meet Cindy Sawyer
by Mattie Schuler
Cindy Sawyer was tired of finding her kitchen and hand towels falling to the dirty floor. "Since I didn't see anything stylish out in the market [to keep towels in place], I decided to make my own," Cindy says. Thus began the idea for ToweLocs—cute and functional fasteners that clip towels together onto the rack. The towel fasteners won't break your budget, but will keep your towels in place and add a bit of fun, too. Cindy figures in different trends for the fastener designs and looks to what her customers ask for—you'll find ToweLocs in holiday shapes, monogrammed letters, and bright, fun colors.
The Washington-state mom had all the spark with her idea, but was lacking the hustle. "I launched my business three years ago, and I felt I was at a standstill," Cindy says of ToweLocs. "I knew I had a great product, but not enough people knew about it." Cindy turned to Tory Johnson's Spark & Hustle tour to find a little more hustle in her business. After attending the Seattle event, this mompreneur realized just how much drive a person needs to be a successful woman business owner. "I know I have to go out there and hustle to become successful," Cindy says. "Success will not just fall onto my lap."
While the mom of two creates new designs for ToweLocs and assembles each fastener by hand, she also enjoys sharing creative ideas on her blog, Towelocstalk.com. You'll find videos and photos about interior decorating, as well as creative uses for the towel fasteners, such as how to make an easy, no-sew toga costume using one of the sleek fasteners.
Cindy's sure sign of success? "I feel success is where you feel you have achieved your business aspirations," she says, "Whether it means financially profitable or your business bringing you internal fulfillment."
Mattie Schuler is a graduate of University of Missouri school of journalism. Her work has appeared in Parenting and Outside magazines, and focuses on topics such as fitness, health, yoga, adventure sports and travel.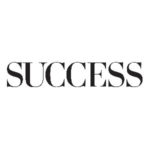 SUCCESS is your guide for personal and professional development through inspiration, motivation and training.