Michael Houlihan and Bonnie Harvey On Asking People What They Want

SUBSCRIBE on iTunes or your favorite podcatcher app so you don't miss an episode!
Michael Houlihan and Bonnie Harvey co-founded Barefoot Cellars without much money or knowledge of the wine industry. Since selling their popular brand in 2005, they have become valued advisers to corporations and startups and co-wrote the New York Times best-seller The Barefoot Spirit in 2013. In their discussion with former SUCCESS magazine publisher Darren Hardy, they share the bootstrapping lessons they've learned.
This interview appears on the SUCCESS Talks Collection, available in the July 2014 edition of SUCCESS magazine.
Favorite quote:
"I mean we forget to do the obvious right? I mean the biggest mistakes we make in business is not doing the obvious. and the obvious is, ask people what they want."
—Darren Hardy
You might also like…
SUCCESS Talks, the popular audio program included every month in SUCCESS magazine, is now available as a weekly podcast. We feature fascinating interviews with prominent business, creative and thought leaders such as Tony Robbins, Richard Branson, Tim Ferriss and Barbara Corcoran, and include key takeaways designed to help you put information into action.
Catch up on all individual episodes at SUCCESS.com/SUCCESSTalks or download the monthly SUCCESS Talks Collection with your magazine subscription.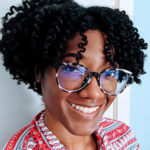 Lydia Sweatt is a freelance writer, bookworm, and bass guitar enthusiast. When she goes outside, a bicycle goes with her.