Meet the Woman Who Plans to Create a Worldwide Network of Entrepreneurial Latina Millionaires
Celina Nogueras
Founding partner of MUUAAA
San Juan, Puerto Rico
Nogueras, 41, is a founding partner at Muuaaa, a design studio that has helped over 300 companies refine their branding. Two years ago, she launched the Jefas y Jevas podcast, a show designed to help Latina women master business and personal finance. Nogueras' vision? To create a worldwide network of Latina businesswomen who are on the path to becoming millionaires.
My best personality trait is that… I can visualize things where there are none.
The biggest challenge I ever faced was… when my significant other was diagnosed with cancer. I had to juggle between keeping the business afloat and giving him all of the care and love he needed.
I plan to retire in… Italy.
I find my inspiration from… books and traveling.
I define success as… a goal that gets bigger and bigger every time you think you're close to achieving it.
People would be surprised to learn I… am a bit of a hermit. My perfect weekend involves relaxing at home in the pool, reading a good book, and sipping a cocktail.
When I feel overwhelmed and need to decompress, I… listen to classical music, take a bath, spray some rose mist, and open a bottle of Grüner.
My most life-changing experience was… when I first visited Europe. I was 19 years old, and it opened my eyes to the many things the world has to offer.
Three words people would use to describe me are… go-getter, strong and outspoken.
My No. 1 pump-up song is… "The Carters" by Beyoncé.
In five years, I hope to… have invested in a few real estate projects and a small hotel.
I'm currently reading… Rich Dad's Guide to Investing by Robert Kiyosaki.
This article originally appeared in the September/October 2021 issue of SUCCESS magazine.
Photo Courtesy of Celina Nogueras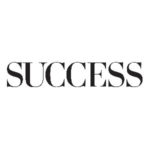 SUCCESS is your guide for personal and professional development through inspiration, motivation and training.