Mark Cuban Is Looking to Write the Book on Entrepreneurship, Literally
What if Mark Cuban taught a course in entrepreneurship? That syllabus would be audacious, for sure. But this wouldn't be a guest lecture series about the importance of big ideas for business—the world already has plenty of ideas.
No, this would cover the brass tacks of actually building a business—any kind of business, from restaurant to retail, home-based to abroad—and teach the real nuts and bolts of business in the disciplines of accounting, finance, sales and marketing.
How would that course curriculum come together to create a world-class course on entrepreneurship? Mark Cuban wants to know.
The Shark Tank judge and entrepreneur is partnering with Dallas-based SUCCESS magazine to find the best curriculum creator to craft this concept into a unique, open-source, entrepreneurial education textbook and project.
Submit your interest in the project, along with your resume and credentials in education coursework below and stay tuned to SUCCESS for updates.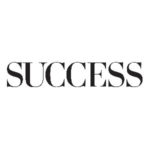 SUCCESS is your guide for personal and professional development through inspiration, motivation and training.