Maria Shriver Is on a Mission to Make the World Better
Maria Shriver, the journalist, activist and former first lady of California, has committed herself to opening a dialogue that can ignite meaningful change in society. She recently launched The Sunday Paper, a weekly email newsletter with topics such as how to strengthen your family, the power of taking a break and why you shouldn't be afraid to ask for help. She also founded the nonprofit Women's Alzheimer's Movement and published Color Your Mind, the first coloring book for people with Alzheimer's.
She also hosts Architects of Change, an inspirational conversation series featuring thought leaders such as Shonda Rhimes, Deepak Chopra, Martha Beck and Bishop T.D. Jakes.
Related: The Most Powerful Tool We Have Is Influence; Here's How to Wield It
All of Shriver's Architects of Change conversations are held in front of a live audience and streamed through Facebook Live. "We launched the Architects of Change conversation series about [two years] ago with the distinct goal of bringing people in who were powerful, provocative and passionate with the hope that they would inspire others to do the same," Shriver says. "Because more often than not, they're not people who were born famous, they're people who had their own moment where they thought, Could I do something? And they went out and did it."
Shriver says she chooses her Architects of Change based on a unique criterion.
"I always looked at power as something that was in each and every one of us. I don't define power by a job or by an income. It's a personal quality. I think someone has to be powerful to push his or her idea forward, to challenge the status quo. And all of these people—the thing that unites them is that they're trying to make the world better. They're trying to move humanity forward one person, one idea, at a time."
Related: 5 Ways to Increase Your Influence​
This article originally appeared in the December 2017 issue of SUCCESS magazine.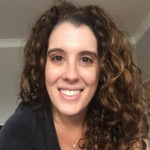 Jamie Friedlander is a freelance writer based in Chicago and the former features editor of SUCCESS magazine. Her work has been published in The Cut, VICE, Inc., The Chicago Tribune and Business Insider, among other publications. When she's not writing, she can usually be found drinking matcha tea into excess, traveling somewhere new with her husband or surfing Etsy late into the night.