Mari Smith: 3 Best Practices
Facebook expert Mari Smith shares her 3 best practices when posting anything online–business or personal. In the May 2011 issue of SUCCESS, we asked Smith and other pros where the art of networking stands today and how people can incorporate digital methods like blogging and tweeting with old-school, analog practices such as swapping business cards and attending industry happy hours.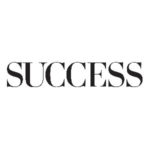 SUCCESS is your guide for personal and professional development through inspiration, motivation and training.