Look What 10th Graders Are Reading Today
Do you want to be smarter than a 10th grader? Then check out these volumes, culled from recommended summer reading for high school students in California, Massachusetts, North Carolina and New Jersey.
· The Pearl by John Steinbeck (1947) – A Mexican pearl-fisher in California finds a large pearl that will pay for a doctor to save his daughter's life, but the family ends up with greater tragedy.
· The Innocent Man: Murder and Injustice in a Small Town (2006) by John Grisham—In a nightmare of injustice, the prosecution builds on junk science and the testimony of jailhouse snitches and convicts. One man goes to death row and another is sentenced to life in prison. A damning account of the U.S. justice system.
· Nickel & Dimed: On (Not) Getting by in America by Barbara Ehrenreich (2001)—Author goes undercover as a minimum-wage worker who reveals the sham of American prosperity.
· The Kite Runner by Khaled Hosseini (2003)—Two boys grow up in Afghanistan as friends, but one is affluent and escapes to America. The other faces a grim future.
· Reviving Ophelia: Saving the Selves of Adolescent Girls by Mary Pipher, Ph.D. (1995)―The author makes the case that America's sexist, look-obsessed culture leads girls into depression, eating disorders, suicide attempts and low self-esteem. Girls' uncensored voices are heard from the front lines of adolescence.
· Days of Grace: A Memoir by Arthur Ashe (1993)—Tennis champion, social activist and AIDS patient Arthur Ashe recounts his remarkable life.
· Big Trouble by Dave Barry (1999)―A chain of events changes the characters' lives. Humorist Dave Barry shows off his wicked wit and keen powers of observation while setting up a series of plot twists.
· Tara Road by Maeve Binchy (1998)—This novel explores every woman's fantasy: escape to a different life.
· At Wit's End by Erma Bombeck (1965)—Bombeck dryly skewers American family life.
· The Good Earth by Pearl S. Buck (1931)― Through a Chinese farmer and his family, Buck traces the cycle of life.
· Silent Spring by Rachel Carson (1962)—This book launched the environmental movement, with laws preventing pollution and a ban on the pesticide DDT.
· The Seven Habits of Highly Effective People: Lessons in Personal Change by Stephen R. Covey (1990)—Readers find a revolutionary program to break the patterns of self-defeating behavior that thwart us from achieving our greatest potential while replacing them with a principle-focused approach to problem-solving.
· The Autobiography of Miss Jane Pittman by Ernest J. Gaines (1971)—This novel is presented as the tape-recorded memories of a 110-year-old woman: a one-time slave who lived to witness 1960s black militancy.
· The Lord of the Flies by William Golding (1954)—Stranded on an island, British boys reveal human nature.
· A Farewell to Arms by Ernest Hemingway (1929)―An American ambulance driver on the Italian front falls for a beautiful English nurse.
· Anna Karenina by Leo Tolstoy (about 1875/published in installments)―Anna Karenina falls in love with a wealthy army officer and rashly defies Russian social morés by leaving her husband and son to live with her lover.
· You Can't Go Home Again (1940) by Thomas Wolfe—A young writer depicts America and Europe during the 1930s.
· North and South by John Jakes (1982)—A blend of fiction and history chronicles two American dynasties through three generations and the Civil War.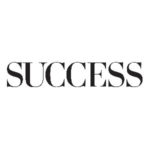 SUCCESS is your guide for personal and professional development through inspiration, motivation and training.