Letters to the Editor: November 2012
ADVENTURE STORY
"I read Mark Burnett's autobiography a number of years ago just as Survivor was becoming a big hit and prior to his super success in TV. I highly recommend reading this article because it describes his early ventures and ideas."
Dave Collins
Lafayette, Colo.
"Speaking as someone who makes his living producing reality TV, I can tell you that the genre is full of inspiring people in front of and behind the camera."
Jonathan Reiner
Los Angeles
BRANSON INSPIRES ENVY
"I just read the August article about Richard Branson. I think Bruce Wayne (Batman) would have Branson's photo posted on his bathroom mirror, and every morning Bruce would look at it and say, "One day, I will be as successful and cool as Branson.""
Zach Kidd
Via Facebook
IDEA FOR GEN Y ARTICLE
"I am 46 and lost my job due to cutbacks. I have studied how to manage Gen Y, but I have never seen or read how to interview for Gen Y and found myself in front of a panel of three 20-somethings interviewing for a project management job that I could do in my sleep. Questions I thought relevant were not asked, and questions that seemed irrelevant took their place. I was able to maneuver through the process but realized how easy it would have been to take over the process rather than follow their direction.
I am writing to suggest this topic in an upcoming issue of SUCCESS because it's becoming commonplace in the business world."
Cliff Capehart
Nashville, Tenn.
Editor's Note: Great Idea, Cliff. Readers, please keep these coming!
YEA AND NAY ON AMEN
"The August SUCCESS CD continues to inspire my family and me. The interview with psychiatrist Daniel Amen, M.D., about brain health was exceptional! I was so intrigued by his insight that I shared the CD with my son that week, and then I shared it with the entire family.
Your interview has already changed my perspective on the brain, and I am already changing my language from "eating right" to "eating high-quality food." It was wonderful to receive his message about the importance of proper sleep, exercise and diet. Oh, I am also now learning a new language!"
Douglas Lafever
Columbus, Ohio
"Thank you for the best magazine in the world, but I have never been so appalled as I was with Dr. Daniel Amen's suggestion [on the CD] that overweight people have smaller brains. I agreed with everything he said except for that portion of the interview—such off-base, neuroanalyst babble; so disappointing.
The intelligence of overweight people, their results, work output and success has been much greater than that of some of the athletes, thinner co-workers and totally geeky people I have come across.
Yes, overweight people should lose weight, but to suggest their brains are smaller is totally against what SUCCESS is all about. This is not encouraging and not nurturing!"
Dave O'Lenick
Fort Worth, Texas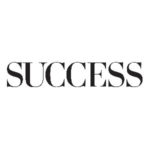 SUCCESS is your guide for personal and professional development through inspiration, motivation and training.