1. Expand, don't contract. All companies are facing the same market conditions and the weakest may go out business, creating opportunities for others. Increase your sales, marketing advertising during slowdowns reach newly available customers.
2. Channel your energy. Focus on the customer base with the resources and fortitude to go for growth.
3. Buy low. When the real estate market is down, it's a great time to buy.
4. Take a walk in your customers' moccasins. Discover how the economic downturn is affecting your customers' business and make sure you are focusing on their priorities.
5. Build today for tomorrow. Keep product development and strategic planning a big priority. When the tide turns you want to be positioned with the bigger boat to ride the wave.
6. Let crisis be the cause for pause. Let your newfound focus on expenses and spending practices become a discipline for times of tightening and thriving.
« Survey Shows Improvement in Financial Behavior »
There hasn't been much good news related to the economy, but a recent study shows the hardships have led to people making positive behavioral changes with their money. The 2010 Consumer Financial Literacy survey conducted by Harris Interactive interviewed 2,028 adults and found:
» 43% of adults keep close track of their spending, up from 39% in 2007.
» 78% of adults agree that they would benefit from advice and answers to financial questions from a professional.
» 67% of adults have non-retirement savings, up from 63% in 2007.
» 41% of people gave themselves a C, D or F for financial literacy last year, only 34% do this year.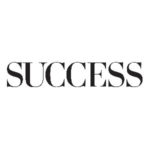 SUCCESS is your guide for personal and professional development through inspiration, motivation and training.