Join the SUCCESS Partners Event Team
Do you want to work with a fast-paced team like SUCCESS?
Do you like to travel?
Do you want to earn some part-time or supplemental income?
If your answers are "YES!" then SUCCESS Partners, the parent company of SUCCESS magazine, has an exciting opportunity for you to become a member of the Success Partners Event Corps. We're building a team of up to 50 permanent part-time team members to support the operations of our pop-up retail store division. Shift workers, college students, teachers during school breaks, retirees or anyone looking for part time income could be a great fit for our Event Corps team.
Each year, Success Partners builds & operates a large number of temporary location retail stores for its clients in cities across the USA. The stores operate in exciting locations that have included Las Vegas, Los Angeles, Phoenix, Orlando and many more fun-to visit locations. The Event Corps team is a group of individuals that possess the ability to travel to pre-scheduled events and who help in the setup, running and tearing down of the event retail store(s).
The events typically require three to four 10-hour work days usually Wednesday through Sunday. Hourly wages range from $12-16/hour depending on experience. Success Partners will provide for all travel, hotel and transportation arrangements to the pop-up retail store location. Catered meals or a daily meal per diem will also be provided. Team members will also have the option to extend their stay by one extra day to enjoy the local attractions.
We typically operate between 20-30 events per year. Corps Team members will have substantial input on which and how many events they choose to work, from as few as 5 to as many as 20. In addition to requiring motivated and energetic personalities with high integrity, other skills we seek include retail store or back office warehouse operations and/or customer service.
If you're interested in joining the team, please contact Jeremy Swanson [email protected] for more information.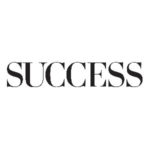 SUCCESS is your guide for personal and professional development through inspiration, motivation and training.