JJ Virgin On Healthy Living Habits

SUBSCRIBE on iTunes or your favorite podcatcher app so you don't miss an episode!
"Your body is not a bank account. It's a chemistry lab." That is the mantra of JJ Virgin, one of the nation's foremost fitness and nutrition experts. She has 25 years in the health and fitness industry and is the author of the New York Times best-seller The Virgin Diet: Drop 7 Foods, Lose 7 Pounds, Just 7 Days. Virgin's discussion with former SUCCESS publisher Darren Hardy is full of strategies for helping you stay lean and healthy no matter what challenges you face.
This interview appears on the SUCCESS Talks Collection, available in the May 2014 edition of SUCCESS magazine.
Favorite quote:
"We used to think that in order for someone to lose weight they actually had to get healthy and then they'd lose weight. Now we know that you lose weight to get healthy and that people who lose weight fast actually lose more weight and keep it off for the long term."
—JJ Virgin
You might also like…
SUCCESS Talks, the popular audio program included every month in SUCCESS magazine, is now available as a weekly podcast. We feature fascinating interviews with prominent business, creative and thought leaders such as Tony Robbins, Richard Branson, Tim Ferriss and Barbara Corcoran, and include key takeaways designed to help you put information into action.
Catch up on all individual episodes at SUCCESS.com/SUCCESSTalks or download the monthly SUCCESS Talks Collection with your magazine subscription.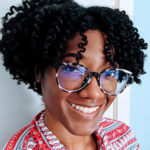 Lydia Sweatt is a freelance writer, bookworm, and bass guitar enthusiast. When she goes outside, a bicycle goes with her.