Jewelry Design Inspired by Spark & Hustle
SUCCESS.com has partnered with Lifetime Moms to introduce you to some outstanding women. These women are a lot like you—they range from stay-at-home moms to successful career women, entrepreneurs and CEOs of their homes. They all attended Tory Johnson's Spark & Hustle women's conference this summer to learn more about growing their small business and found they learned something about themselves. We'll feature one Lifetime Moms attendee from each city's stop on the Spark & Hustle conference.
Meet Amy Hughes
Amy Hughes' two favorite hobbies are jewelry making and spending time with her family, and the combination has allowed her to successfully start up her own business. She is the owner of Amy Catherine Designs, a line of fun "tween" charm jewelry and accessories, and she pays much of the credit of her accomplishments to her family.
"I adore my family and have been so blessed that they have taken on this journey with me," she says. "It takes a village to get a business started, and support from your family is so important. I am inspired by them each day as they continue to teach me."
This Bastrop, Texas mom of three attended the Houston stop on Tory Johnson's Spark & Hustle entrepreneur tour; she was searching for inspiration and found camaraderie with other women business owners—who were also moms.
"Owning your own small business is sometimes difficult when things are slow. I am always looking for fun things to attend or blogs to get inspired. I knew when I saw information on Spark & Hustle that I had to go," she says.
She found that many others were facing the same struggles in running and owning a business.
"I learned that some of my own experiences and hurdles were those of other women. I am not alone in all of my obstacles that I have gotten through."
Through the challenges, Amy says she is successful because she has been given this opportunity to wake up every day and run a business she loves.
"I describe success by being fulfilled by what you are doing and loving it," Amy says. "I am successful if I have filled an order and they love what they got. If customers are ordering and reordering with smiles on their faces, I am successful."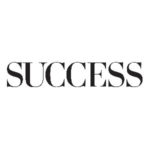 SUCCESS is your guide for personal and professional development through inspiration, motivation and training.