Jeff Dyer On The Innovators Method

SUBSCRIBE on iTunes or your favorite podcatcher app so you don't miss an episode!
Are you an innovative entrepreneur? Do you want to be? Jeff­ Dyer can help. A professor of strategy at Brigham Young University and the Wharton School, Dyer spent time with former SUCCESS magazine Darren Hardy to discuss his research on revolutionary thinking, which led to his company, The Innovator's DNA, and a best-selling book by the same name. Here he o­ffers insights from his upcoming book, The Innovator's ­Method.
This interview appears on the SUCCESS Talks Collection, available in the October 2014 edition of SUCCESS magazine.
Favorite quote:
"Now there are about 15 to 20 percent of entrepreneurs who launch ventures that we would categorize as innovative—meaning that they are launching a new different value proposition to the market that hasn't been launched before…What we learned from our innovator's DNA research is that these types of entrepreneurs, they really are different than your typical corporate leader. In fact, they engage in four behaviors more frequently and intensively than typical managers. And these, these are questioning, observing, networking and experimenting behaviors."
—Jeff Dyer
You might also like…
SUCCESS Talks, the popular audio program included every month in SUCCESS magazine, is now available as a weekly podcast. We feature fascinating interviews with prominent business, creative and thought leaders such as Tony Robbins, Richard Branson, Tim Ferriss and Barbara Corcoran, and include key takeaways designed to help you put information into action.
Catch up on all individual episodes at SUCCESS.com/SUCCESSTalks or download the monthly SUCCESS Talks Collection with your magazine subscription.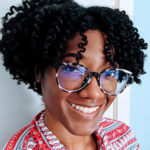 Lydia Sweatt is a freelance writer, bookworm, and bass guitar enthusiast. When she goes outside, a bicycle goes with her.