Jack Daly On Why It Quit Selling

SUBSCRIBE on iTunes or your favorite podcatcher app so you don't miss an episode!
Jack Daly has some unconventional advice: "Quit selling." Daly, a sales expert, has more than 20 years of experience training others in the field, so his counterintuitive words shouldn't be taken lightly. His new book, Hyper Sales Growth, offers proven systems and processes to help your business grow quickly. He shares those insights during his visit with Hardy to help you increase sales beyond your wildest dreams.
This interview appears on the SUCCESS Talks Collection, available in the September 2014 edition of SUCCESS magazine.
Favorite quote:
"The biggest lesson that I could give about [this] journey is you gotta know what you wanna do. You gotta put it down in writing. You gotta build a plan with key activities and then you gotta measure, measure, measure that you're doing the activities that you set out to do."
—Jack Daly
You might also like…
SUCCESS Talks, the popular audio program included every month in SUCCESS magazine, is now available as a weekly podcast. We feature fascinating interviews with prominent business, creative and thought leaders such as Tony Robbins, Richard Branson, Tim Ferriss and Barbara Corcoran, and include key takeaways designed to help you put information into action.
Catch up on all individual episodes at SUCCESS.com/SUCCESSTalks or download the monthly SUCCESS Talks Collection with your magazine subscription.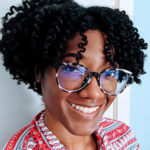 Lydia Sweatt is a freelance writer, bookworm, and bass guitar enthusiast. When she goes outside, a bicycle goes with her.