The attractive young woman at the boardroom table listens quietly and attentively as the discussion becomes heated. Emotions flare, fingers point, excuses fly.
Ivanka Trump hears everyone out. Then, with calm precision, she interjects a question that changes the dynamic, putting the others on notice that she sees right through their excuses for failing their tasks. The BS stops here.
Like her father, the star of this reality show, she's all business. She's blunt, too, unwavering. But she's never gruff.
Having watched Ivanka Trump grow up in the media, it might be easy to dismiss her as a pretty girl born with a silver spoon in her mouth. But that would be too easy. Pretty? An understatement. This former fashion model is nearly 6 feet, lithe, with flawless skin and stunning Eastern European elegance. But that is not Ivanka Trump.
The daughter of one of the most famous businessmen in the world—"The Donald," the outspoken real estate titan famous for his luxurious properties and The Apprentice reality TV show—Ivanka's public profile and privileged, in-the-spotlight upbringing don't sum her up, either.
Ivanka Trump today is a successful businesswoman and entrepreneur in her own right. As executive vice president of development and acquisitions for The Trump Organization, she's helped rebrand her father's company into one of the few real estate firms to thrive through the recent downturn. And in 2007, she launched Ivanka Trump Fine Jewelry with a flagship store on Madison Avenue in New York and placement in every fashion magazine. The enterprise is spinning off into handbag and shoe lines this year.
What Ivanka Trump is not is a spoiled kid who fiddles around with vanity projects. When she started at The Trump Organization, her biggest fear was disappointing her father and being merely "competent." She arrives early, stays late, and starts the workweek on Sundays to get a head start when the office is quiet.
"My father always taught me that you must truly love what you do. If you are passionate about what you do, you will ultimately succeed," says Trump, 29. "I apply this lesson to every business venture I enter into."

Nurturing Her Dream
Raised in the penthouse of her father's Trump Tower during the years his business prospered, then tumbled, then rose again, she attended the best schools and traveled the world with her glamorous mother, Ivana, the Czech ski Olympian and one-time model. But Ivanka Trump also had a solid foundation rooted in close relationships with both her parents and her grandparents.
Trump admits her parents' affluence afforded her many advantages, but their examples and work ethics also set a standard. In her 2009 New York Times best-seller The Trump Card: Playing to Win in Work and Life, Trump recounts accompanying her mother to The Plaza, the famed hotel owned at that time by her father and managed by her mother. Ivanka absorbed her mother's passion for the work and her attention to detail. Likewise, she often visited her father in his office, where she gained business acumen by observing and listening.
"I cannot remember a time when I didn't want to be in the real estate business," Trump says. "Since I was a child, my dream was to work for my father at The Trump Organization and my end goal was always real estate."
Her career path was not direct, however. As a teenager with an agent's encouragement, she pursued work as a fashion model. Despite her beauty, modeling provided challenges; as a student at the elite boarding school Choate Rosemary Hall in rural Connecticut, Trump was prohibited from keeping a car—essential for her "go-sees," or auditions for modeling jobs. Her parents told her she could pursue modeling if she maintained all A's and figured out the car situation herself. Trump convinced the school's administrators to make an exception to the car rule, and big modeling jobs followed—with Tommy Hilfiger, Versace, Marc Bouwer and Thierry Mugler, as well as the cover of Seventeen magazine.
The Value of a Dollar
The money she made was hers to keep—and most of it landed in a Bear Stearns account. "I was young when I began my modeling career and it was a great way for my parents to teach me about the value of hard work and spending my money wisely," she says. "I think I learned the lesson very young how quickly you don't 'need' something when you are spending your own hard-earned money!"
Her parents expected her to spend her money on luxuries. She remembers boarding a commercial jet for the South of France with her brothers when their mother informed them she'd be flying first class, and unless they wanted to use their own money to upgrade, the kids were in coach. Ivanka was incredulous, but she now appreciates how any sense of entitlement was wiped away early on.
After graduating summa cum laude from the Wharton School of Finance at the University of Pennsylvania, Trump sought to become a builder. Instead of jumping into her father's business, she took advice from a college professor and worked for a year as a project manager for another New York real estate tycoon, Bruce Ratner, at his Forest City Enterprises. Remembering her dad's mantra that "there is no such thing as being early to a business meeting," she showed up two hours early for her first day on the job.
After a successful year at Forest City, Trump moved to the family business as a vice president, where today she works alongside her older brother Donald Jr. and guides younger brother Eric.
Initially, she sought to prove herself by trying to learn everything alone. She quickly learned this only highlighted her immaturity. "I think the smartest people are always those who ask the most questions," Trump says. "The reality is you can't always be an expert at everything."
Seizing Opportunities
When joining The Trump Organization in 2005, the real estate market was near its peak, financing was readily available and the firm was building, selling and managing numerous projects around world. When the real estate bubble burst in 2008, the business focus shifted from brand-new properties to the Trump Hotel Collection, where Ivanka Trump directs her energies. The hotel business involves partnering, remodeling, managing and ultimately rebranding existing properties under the Trump name.
In addition to her work with the hotel business, Trump also appears regularly alongside her father in The Apprentice. The show has been a top-rated prime-time boon for ABC and The Trump Organization alike.
"Press is a prime advantage for The Trump Organization—very few businesses have a globally recognized celebrity at its helm and we do our best to maximize it," Trump says. "We have been able to transform our media power most often into positive messaging, allowing us to circumvent other costly marketing vehicles."
Her beauty, name and celebrity are not the only traits that open doors. Trump is dedicated to formal etiquette. Like her mother, she writes thank-you notes on personalized stationery. She also sends handwritten notes to those she finds interesting or noteworthy—even if she doesn't know them. After being impressed by headlines of Carlos Slim's rescue of the financially troubled New York Times, she wrote such a note to the richest man in Mexico. A week later, the real estate mogul invited Trump to meet at his hotel, where she enjoyed two hours discussing business, real estate and media.
Her experiences in life and real estate came in handy when, three years ago, she launched Ivanka Trump Fine Jewelry. Partnering with diamond trader Dynamic Diamond Corp., the business is an exercise in branding that goes beyond the formal elegance connoted by the name "Trump." To find the right recipe, Trump capitalized on her early lesson in the importance of asking questions.
'Pragmatic Beyond Her Years'
"When I was looking into expanding into the luxury jewelry market, I read as much as I could about the business and spoke to as many industry people as possible. I didn't let the fear of appearing green get in my way," she says. "I believe very strongly in the power of networking, and it would have been foolish not to use my many friends and business colleagues for their advice and expertise."
Trump also trusted her own instincts on the subject of jewelry—which she counts as one of her passions. She cherishes memories of her mother dressing for formal events and allowing Ivanka to try on her baubles and vamp in front of the mirror.
Her father remembers these times, too. "Ivanka had an eye for design that was and remains impeccable," says Donald Trump. "It's no surprise that she has a successful jewelry business. Ivanka was always observant and pragmatic beyond her years."
Ivanka Trump also learned from shopping trips with her mother to high-end jewelry stores—which she describes as oppressive mausoleums. Ivanka Trump Fine Jewelry sets itself apart by targeting younger women with elegant yet fashion-forward products. The flagship store's deco design is warm and welcoming, and security guards dressed discretely as doormen offer customers a friendly greeting. The brand's signature color, coral, is incorporated into earring backs and necklace closures. The designs have been featured in nearly every fashion magazine.
"The niche that I found in the jewelry business was creating a product that a woman would feel happy with buying on her own or even letting her partner know she wanted," Trump says. "We live in times where women are self-sufficient and comfortable buying or requesting something special for themselves to make into their own heirloom. Differentiation in your market is key."
New Tech, Old-Fashioned Values
Ivanka Trump's adept use of social media has also heightened the Trump real estate brand, her jewelry brand, and her own personal brand. At press time, Trump counted 1,405,000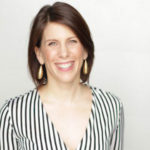 Emma Johnson is a business journalist, gender-equality activist, and founder of the world's largest community of single moms, WealthySingleMommy.com. Emma and her best-selling book, The Kickass Single Mom, and her organization, Moms for Shared Parenting, have been featured in hundreds of national and international media outlets.