20 Inspirational Books by Black Authors You Need to Read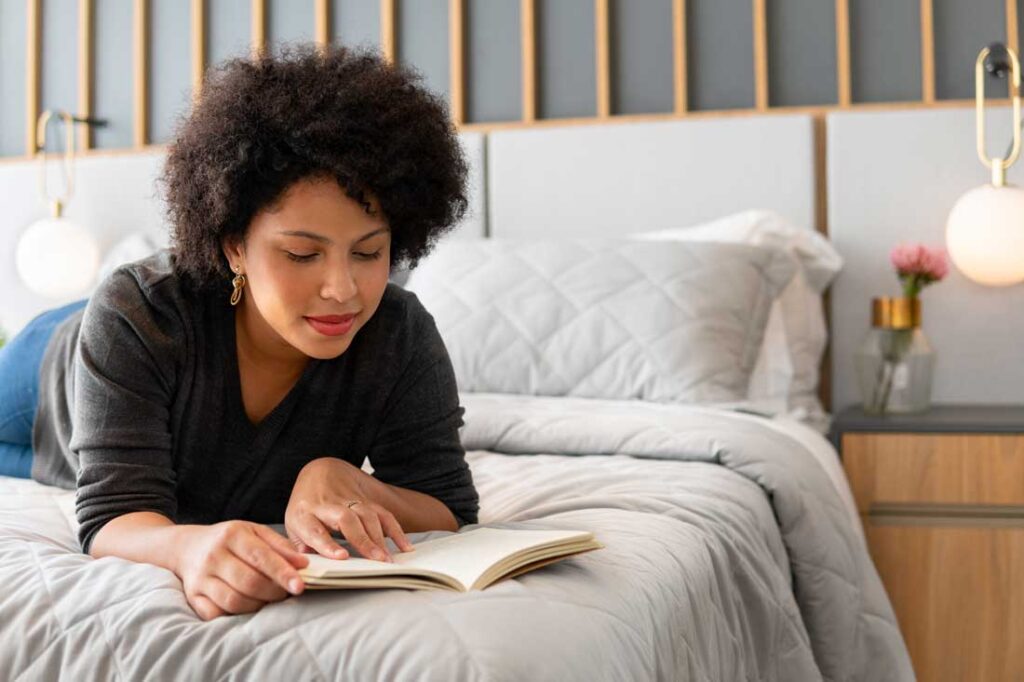 Looking for motivation? A burst of inspiration? Life advice? Business strategies? Money tips? Whatever you need, someone has already written a book about it. Don't know where to start? Here are 20 inspirational books by Black authors that cover all of those things and more.
What are you going to read first? What titles would you add to this list?
Inspirational memoirs by Black authors
by Tarana Burke
Tarana Burke, founder of the Me Too movement, shares her own story of sexual assault and the strength she drew from confronting the experience years later in order to help other young women.
by Michelle Obama
Alongside challenges, lessons and other stories from her own life, Michelle Obama, former first lady, shares methods for overcoming obstacles, finding courage and strength in ourselves and our community, and "[recognizing] our own light."
by Cynt Marshall
In this inspirational book, Cynt Marshall shares "the good, the great, the bad, and the ugly parts" of her life story, while encouraging readers to take on and see the good in challenges, find their voice and follow "[their] unique path"—and how to show gratitude and take responsibility along the way.
by Elaine Welteroth
"When the world tells you to shrink, expand."
Elaine Welteroth shares lessons, challenges and anecdotes from her own life—those incidents and moments that shaped her and cultivated her strength and self-reliance. Through her story, she helps her audience understand how they can become their truest, strongest selves and stop feeling like they aren't enough.
by Maya Angelou
Maya Angelou shares the trials of her early years in the first of seven autobiographies. Alongside the confrontation and exploration of themes including identity and racism, Angelou shares how her strength and self-love, the compassion of others and, ever-importantly, literature, helped her to find freedom.
by Shonda Rhimes
"Happiness comes from living as you need to, as you want to. As your inner voice tells you to. Happiness comes from being who you actually are instead of who you think you are supposed to be."
Shonda Rhimes was not always so outgoing and self-empowered—until she decided to face her fears and force herself out of her comfort zone. Now, Rhimes describes not only her early life, but the highlights, trials and benefits of her "year of yes," detailing how she came into her own—and how you can as well.
Inspirational personal development books by Black authors
by Oprah Winfrey
"Your life isn't about a big break. It's about taking one significant life-transforming step at a time."
Oprah Winfrey, alongside other influential figures such as Brené Brown, Lin-Manuel Miranda and Elizabeth Gilbert, share personal anecdotes and lessons that helped them find and achieve their unique purposes, alongside a framework to allow you to find your own sense of success and significance.
by Patrice Washington
Achieving wealth is not just about making money. True wealth is about creating a life of purpose and prosperity beyond the monetary. In this inspirational book, Patrice Washington shares how you can find wealth in every area of your life, including your health, relationships and career.
by Tony A. Gaskins Jr.
Drawing from personal and professional experience, Tony A. Gaskins Jr. shares a framework for building and maintaining healthy relationships—both romantic and platonic—alongside things to avoid.
by Karen Allen
We all face challenges in life, but it is how we respond to them that truly defines us. Karen Allen shares how to strengthen and shift your mindset in order to cultivate resilience and positivity and overcome the things holding you back from reaching your full potential.
by Trent Shelton
Alongside anecdotes and lessons learned from his own experiences, Trent Shelton shares tips for working through personal and professional challenges, including your relationship with your friends, your family, your career and yourself. It's also an inspirational book you should share with your teen.
by Valorie Burton
Valorie Burton shares a framework for overcoming and responding to the challenges life throws at you, creating a concrete vision for what you want your life to look like and finding the courage to seek success and achieve your goals.
by Eboni K. Williams
Alongside anecdotes from her own life, Eboni K. Williams seeks to inspire other Black individuals to "adopt a fresh, highly informed mindset that will change lives" through lessons including "Carry Your Blackness Proudly Everywhere You Go" and "Subvert Stereotypes and Do You."
Inspirational finance books by Black authors
by Chris Hogan
"Typical millionaires… aren't trying to keep up with anyone else, and they don't care about impressing people. They're just living their lives, taking care of themselves and their families, and quietly serving other people."
Looking for ways to climb the financial ladder and build up your wealth? Chris Hogan shares "millionaire myths" and advice on how an ordinary person can become a millionaire—while still taking care of not only themselves, but those around them.
by Tiffany Aliche
Instead of shifting toward the extremes of the financial spectrum—the too-easy or too-complicated money-making methods—Tiffany Aliche shares how to achieve "financial wholeness" and build a strong financial foundation and habits.
Inspirational business books by Black authors
by Daymond John and Daniel Paisner
Alongside personal anecdotes and advice from others who have found their own monumental success, Daymond John and Daniel Paisner share the three components required to make a change and seize success: "influence, negotiation and relationships."
by Shellye Archambeau
Shellye Archambeau's personal and professional journey has taught her myriad lessons about finding and achieving success. Now, she shares them with readers, including how to overcome imposter syndrome, learning to take risks and building up your network.
by Janice Bryant Howroyd
Janice Bryant Howroyd, the first African American woman to build and own a billion-dollar business, shares how you, too, can find your inner leader and utilize your unique strengths to achieve success in business.
by Les Brown
In an inspirational book 21 years in the making, Les Brown shares how to overcome any challenge life throws at you, make the most of your unique abilities and live up to your potential.
by Simon T. Bailey
In order to find success amidst the crowd of competition, you need to stand out. Simon T. Bailey shares how you can find your spark and energize your company and employees in order to attract greater business success.
This article was published in June 2020 and has been updated. Photo by Vergani Fotografia/Shutterstock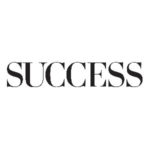 SUCCESS is your guide for personal and professional development through inspiration, motivation and training.