20 Inspirational Books by Black Authors You Need to Read
Looking for motivation? A burst of inspiration? Life advice? Business strategies? Money tips? Whatever you need right now, someone has already written about it in a book.
Don't know where to start? Here are 20 inspirational books by Black authors that cover all of those things and more.
What are you going to read first? What titles would you add to this list?
The Power and Guidance to Implement Peace, Joy, Balance, and Financial Abundance in Your Life
by Cheyenne Bryant
Life Lessons in Getting from Where You Are to Where You Want to Be
by Chris Gardner
How Ordinary People Built Extraordinary Wealth—and How You Can Too
by Chris Hogan
"Typical millionaires… aren't trying to keep up with anyone else, and they don't care about impressing people. They're just living their lives, taking care of themselves and their families, and quietly serving other people."
Poetic Wisdom for a Better Life
by Cleo Wade
"Love yourself enough to walk into only the rooms and situations that show care and love for you. Love yourself enough to walk out of the rooms that harm you in any way. Love yourself enough to hold the people who harm you accountable for their words and actions. Love yourself enough to express your wants, your needs, and your desires. Love yourself enough to tell the truth. Love yourself enough to keep yourself safe. Love yourself enough to say enough is enough when enough has become enough."
Transform Any Situation, Close Any Deal, and Achieve Any Outcome
by Daymond John
Claiming Space for Who You Are (No Matter What They Say)
by Elaine Welteroth
"When the world tells you to shrink, expand."
10 Steps to Help You Soar
by Gloria Mayfield Banks
Winning in Business and Life Using Down-Home Wisdom
by Janice Bryant Howroyd
The Greatness Within to Win
by Les Brown
Amplify Your Life & Achieve Prosperity Today
by Lisa Nichols
"Self-enrichment is that act of creating a thousand micro wins, so you can have one macro win."
by Maya Angelou
Discovering Your Life's Direction and Purpose
by Oprah Winfrey
"Your life isn't about a big break. It's about taking one significant life-transforming step at a time."
How to Win the Money Game With or Without a Man
by Patrice C. Washington
How to Dance It Out, Stand in the Sun and Be Your Own Person
by Shonda Rhimes
"Happiness comes from living as you need to, as you want to. As your inner voice tells you to. Happiness comes from being who you actually are instead of who you think you are supposed to be."
Five Platinum Service Principles for Creating Customers for Life
by Simon T. Bailey
Learn how to budget, save, get out of debt, improve your credit and invest in 36 days!
by Tiffany Aliche
22 Time-Tested, Real-Life Lessons for Sustaining a Healthy Happy Relationship
by Tony A. Gaskins Jr.
A Practical Money Guide to Help You Succeed On Your Financial Journey
by Tonya B. Rapley
Face Reality, Release Negativity, and Live Your Purpose
by Trent Shelton
Powerful Questions, Practical Answers
by Valorie Burton

What would you add to this list? Let us know in the comments!
Photo by klublu/Shutterstock.com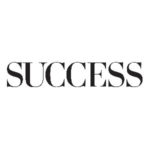 SUCCESS is your guide for personal and professional development through inspiration, motivation and training.