In the February Issue of SUCCESS, Learn About How Hollywood Visionary J.J. Abrams Turned His Creative Ideas Into Wildly Successful Films and Television Shows
J.J. Abrams has had a mystery box since he was a young child. His grandfather gave it to him and it's covered in question marks. For 40 years, he's kept the box and hasn't opened it, because it serves as a daily reminder to him that mysteries can hold immense power.
In the February issue of SUCCESS, discover how the mind behind movie and television classics such as The Force Awakens, Stark Trek: Into the Darkness, Alias and Lost has leveraged his love of storytelling, technology and never-ending curiosity to create an entertainment empire we have all come to know and love.
One of the keys to his success? Trusting his team and not micromanaging them. "I work with hardworking people who know what they are doing. The benefit of that is I learn every day how I can be a better producer, a better writer, a better storyteller."
In his interview with SUCCESS Contributing Editor Susan Young, Abrams talks about what keeps him going and the importance of trusting his gut.
"I needed to learn that if there's something you really feel, other people do, too."
—J.J. Abrams tells SUCCESS, February 2017 issue
Also Inside This Issue
SUCCESS Magazine's February issue centers on the theme of Joy. We hope the content in this issue will encourage you to grow personally and professionally so you're living with happiness and abundance. We want you to truly relish and enjoy your life.
For the eighth year straight, we've also identified The SUCCESS Achievers of the Year. This year, we've chosen brightest and boldest minds in technology, retail and entertainment from 2016. It's our most diverse group yet. From brilliant Hamilton playwright Lin-Manuel Miranda to Evan Spiegel, the young founder of Snapchat, and Taylor Swift, the pop star who is a force to be reckoned with, we know you'll enjoy this year's list.
These feature articles will catch your eye, too:
Do Good, Feel Good: Start 2017 off right by taking on the very same challenge as one of our editors: one act of kindness a day for 30 days. Learn how to grow your happiness by doing things for others.
The War on Feelings: Contributing Editor

Mel Robbins

will inspire you to take the risks you need to make real, lasting change in your life. The secret? Make all of your decisions in five seconds.
Grace in Action: In this powerful and moving essay, SUCCESS Contributing Editor

Amy Anderson

writes about her battle with alcoholism and addiction and how she gained the courage to finally make the choice to turn her life around.
For full stories, pick up the February issue, on newsstands January 10. For more information about SUCCESS Magazine and additional personal development content, visit www.success.com.
About SUCCESS
SUCCESS magazine is a national newsstand publication and your guide to personal and professional development through inspiration, motivation and training. SUCCESS inspires 2 million readers a month, and has a total social reach of 5 million fans. SUCCESS magazine was founded in 1897 by influential thinker Orison Swett Marden. It is owned by Dallas-based SUCCESS Partners founded by Stuart Johnson.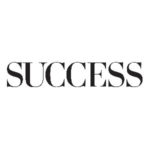 SUCCESS is your guide for personal and professional development through inspiration, motivation and training.