In Her Words: Tami Provost, founder of Fit on the Fly
Business Name: Fit on the Fly
Industry: Health and wellness
No. of Employees Including Yourself: 1
► GOAL SETTING:
From Step 1, what is your WHY? Tell us why you started or are starting your small business.
I'm passionate about teaching kids that being fit is not about how they look, it's about how they feel. When kids are fit, they feel good, their bodies work well, and they can do all the things they want to do, like run around with their friends. Helping people of all ages make the connection between how simple lifestyle behaviors can determine how they feel physically, mentally, and emotionally is what keeps me determined and pushing forward. I believe my work is helping to secure a healthier generation of kids, as well as leaving a positive legacy for my family and others.
Of the three goals you set at the beginning of the Start Small Win Big Challenge, which one became your primary goal throughout the contest and why?
My primary goal is to make personal connections with current and potential clients. My strategy included personal phone calls, face-to-face visits, and hand-delivering free resource materials. Before the Start Small Win Big Challenge (SSWB) began, I knew the strategy of meeting in person with key decision makers worked. Each time I have the opportunity to personally meet and speak with a school administrator, I am hired – usually on the spot. I also knew that my strategy of sending e-mails to random school districts was not translating into jobs and, most times, not even eliciting a response. SSWB gave me the motivation I needed to break out of my isolation and work towards conquering my fear of rejection.
► CHALLENGES:
Name three specific challenges you faced while on the path to achieving your primary goal and how you solved them.
Challenge 1: Targeting the wrong customer. Not long after the challenge began, I met with a superintendent who believed in my mission and offered me some straight-up advice "Don't waste your time contacting superintendents. They are not your key stakeholders and it will be nearly impossible to meet with them." The specific task of writing down descriptions of people who might buy/benefit from my program in Step No. 5 helped me see some interesting patterns. I was able to identify my target market as moms between the ages of 25-50 who are looking to learn more about how to lead a healthier lifestyle and lose weight. The brainstorming ideas in this step encouraged me to connect with national PTA/PTO groups.
Challenge 2: Limited financial resources. Taking a real-world look at my numbers in Step No. 3 was a real wake-up call. With only $52 in my checking account, I could not afford to print and distribute the free resource posters I created for schools? I remember reading the story about how Tory Johnson created her "Spark and Hustle" conferences in the middle of a recession. At the time, I had a lot of women reaching out to me for one-on-one help with their weight loss goals. In a meeting with my accountability partner I said "If I can get 100 women together for a fitness conference, I would only have to charge $25 to make $2500." She loved the idea and quickly assured me I needed to put this at the top of my priority list. That same day, I began work on my first ever women's conference and titled it "Fit and Fab in 21 Days". The first event sold out in just three days and I quickly scheduled another date, just seven days later, to accommodate the ladies on my waiting list. I was able to generate $2000 in income in just two weeks. And to create a community benefit, 100% of the proceeds from every conference allow me to continue the important work I am doing in schools across the country. It's a win-win!
Challenge 3: Lack of a clear goal. I made the mistake of equating being busy to being fruitful. I was not seeing tangible results from my time and efforts, felt frustrated on most days, and dreading a lot of my activities. The action plan in Step No. 4 helped me set a specific, measureable goal to reach 1 million students by June, 2013. Setting this large-scale goal has helped me break it down into shorter-term objectives that I can achieve on a daily, weekly, and monthly basis.
Identify three small victories along the way that led to your achieving the primary goal.
Small victory 1: Securing sponsors for my conferences. Identifying potential partners to help me promote my conferences was fairly simple; however I lacked a good sponsorship opportunity "pitch". Tory's advice encouraged me to be thoughtful about how to articulate the benefit to the collaborator. I dedicated the time to put together formal sponsorship proposal packages which, in turn, secured me two local and two national sponsors in just one week. The two national sponsors (Starbucks and The Vitamin Shoppe) allowed me to post flyers in their stores, which further enhanced my customer reach. Tying my conferences into my work in schools creates a sense of community, which benefits both my sponsors and my clients. Small victory 2: Establishing credibility. The Step 10 action plan helped me realize the importance of utilizing media sources to leverage affiliations and honors to establish credibility with my current and potential clients. I am honored my "I'm a Fit Kid" initiative has been recognized by First Lady Michelle Obama and Fit on the Fly has been accepted as an official partner advocate for The President's Challenge. I am now working with local media sources to promote these professional connections. Small victory 3: My "Fit and Fab in 21 Days" conferences have opened up opportunities for me to connect to a wider client base. Hosting professional development workshops for teachers and workplace wellness workshops will broaden my reach to potential clients.
Which three specific steps of the Start Small Win Big Challenge had the most impact on your progress and why?
Step No. 3: Taking a real-world look at my numbers required me to come up with a plan to create an alternate source of revenue, which, in turn, led to the creation of my women's conferences. (details in "specific challenge and how I solved them #2 above)
Step No. 4: Setting a specific goal of reaching 1 million kids by May, 2013 has given me something real and concrete in which to focus my efforts. When presented with opportunities to speak, I now ask myself "Is this going to help me help kids." (details in "specific challenge and how I solved them #3 above.)
Step No. 5: Identifying my potential customers helped me realize the importance of target market research. It also assisted me in determining how PTA groups, as well as parents and teachers, needed to be included in my target client base. (details in "specific challenge and I solved them #1 above)
► RESULTS:
Did you meet the primary goal you set at the beginning of the Challenge? Explain why and how.
Although my target client morphed over the course of The Challenge, an immediate reassessment allowed me to redefine and restructure my efforts. I have met my goal by staying in touch with current and potential customers by reaching out to them in person, personal meetings, joining PTA groups (Step No. 6!) I create private Face book groups for each individual conference. This allows me to stay connected to my attendees, as well as provide a safe place for them to stay connected to each other, share ideas, and provide support. I ask for feedback (testimonials) on my Face book page to create buzz, as well as following up with post-conference surveys to make sure we keep it "real" while we grow and innovate. Customers are empowered when they see how their efforts are part of the big picture of me helping kids.
How will lessons you learned from this Challenge drive your success in the future?
As with the "Action Plan" in every issue of Success magazine, I now have a detailed rubric in which to measure my progress. How am I spending my time and my resources and how is that working to help me reach my bottom line goals? I now know the importance of keeping my lists fluid and constantly tweaking and updating my goals. I have learned to not make assumptions. I will perform detailed, targeted research to find out who my clients are and where they are hanging out. Perhaps my biggest lesson is to not turn a blind eye to finances. And if I start making excuses for myself, I will take Darren Hardy's advice in the November 2011 issue of Success and interview myself or as Darren affectionately refers to it "calling B.S. on myself."
Read more about Tammi Provost and the other Start Small Win Big Challenge winners on SUCCESS.com.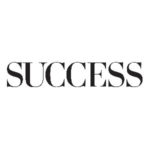 SUCCESS is your guide for personal and professional development through inspiration, motivation and training.